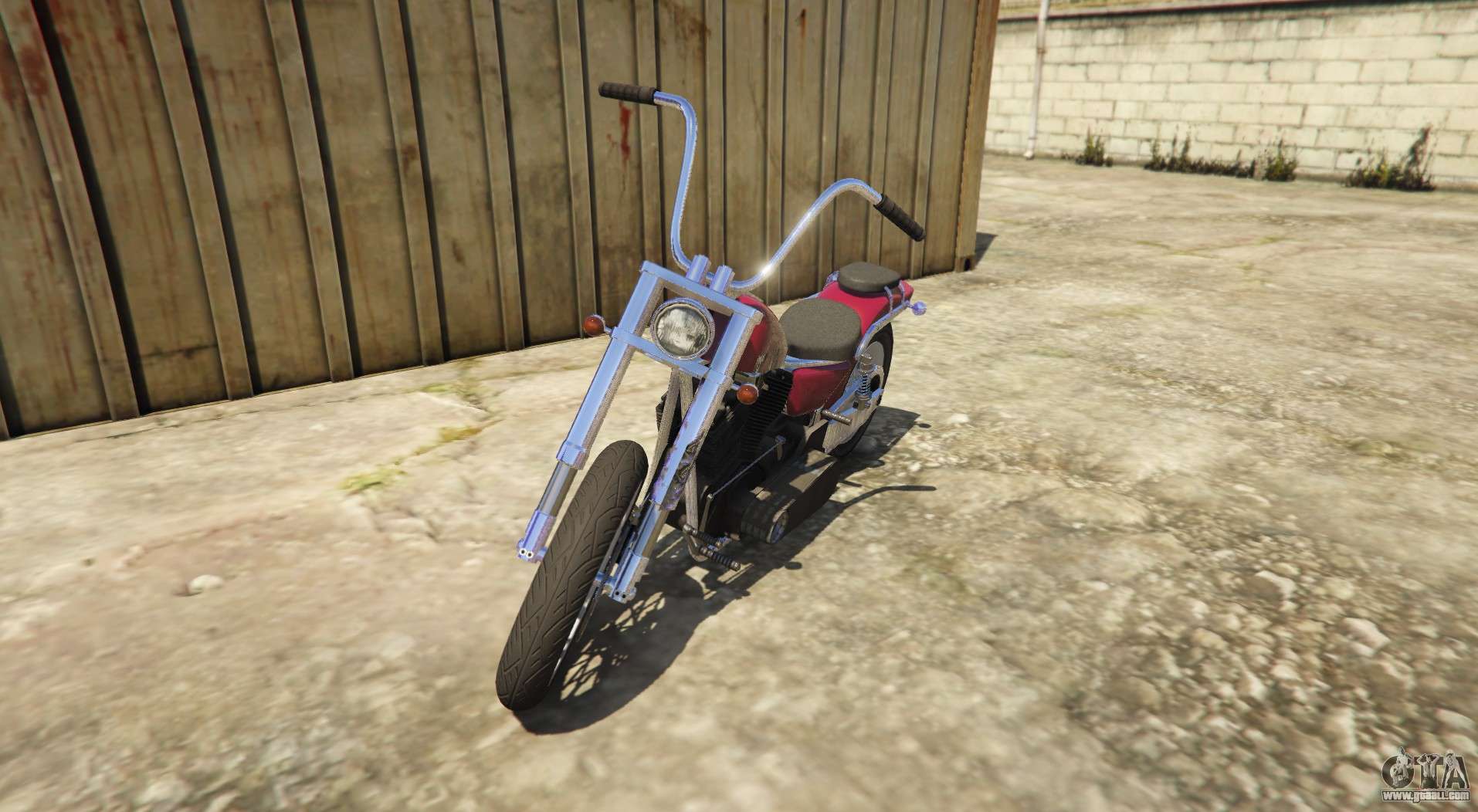 The Western Motorcycle Company Daemon is a chopper style motorcycle. He has already appeared in DLC to GTA 4 "The Lost and Damned", and with release of "Bikers" is now available in GTA Online.
This vehicle is designed and manufactured by non-existent in reality company Western Motorcycle Company, which is a parody of Harley Davidson. A prototype for chopper developers choose the original Western Daemon, which is based on Harley Davidson Street Bob. The second version Daemon became available in GTA Online after the update "Bikers" also with usual coloring. Popular in the club bikers "The Lost MC". Unlike original model Daemon, this variant has more visual changes, available in Los Santos Custom and has an exposed primary drive, as many motorcycles in the latest update.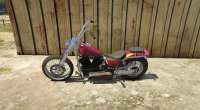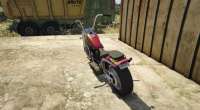 Motorcycle Western Daemon Motorcycle Company has a pretty average characteristics and does not particularly stands out, except for characteristic of choppers handling and stability. What you need for long travels!
Characteristics Western Motorcycle Company Daemon from GTA 5
| | |
| --- | --- |
| Speed | 84 mph (135 km/h) |
| Weight | 250 kg |
| Capacity | 2 passengers |
| Engine | V-Twin |
| Brake force distribution | - |
| Damage in the collision | - |
| Damage during the deformation of the body | - |
| Damaging small arms | - |
| Damaging the engine | - |
| The purchase price in GTA Online | $145,000 |
| The price of legal sale | - |
| The price of illegal sale | - |