Dear friends!
The site team wishes you a happy New Year and merry Christmas!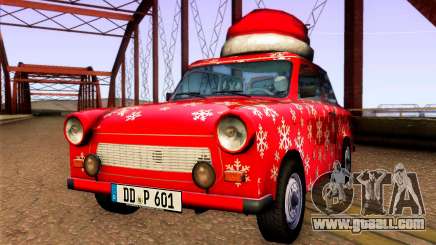 We wish you to spend this year not only useful, but also never to forget about their favorite things that make life more carefree and joyful. Ahead of a long winter break and it's the most wonderful time to comfortably sit at home and think about your favourite computer games. And to make it doubly interesting we have prepared a selection of the best winter mods for GTA. They will help you create a festive atmosphere in the game and not to lose the right attitude.
Christmas in GTA 5
Christmas in Singleplayer (Snow Mod) 1.01
Let's start with the famous Christmas fashion for a single game in GTA 5. He turns the entire world of Los Santos in the beautiful snowy landscape. Mountains and trees covered with snow, the desert is covered with snow drifts, and the sky is continuing to fall and cover all around snowflakes.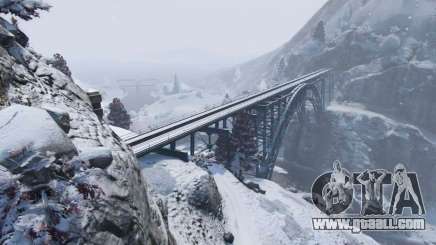 The snow is covered the whole map while on the road you'll notice the remaining traces from the machines.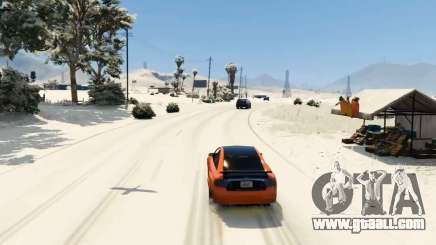 Separate builds to note that the mod runs on any version of the game, licensed or not. So you will have no problem to enjoy them.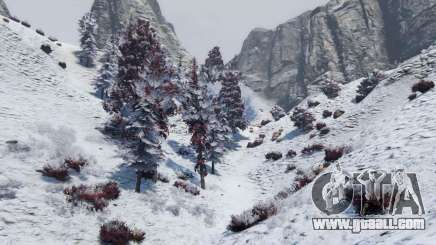 Snow in GTA 5
Singleplayer Snow 2.1
Another mod adds to the game snowy atmosphere. Its main feature is that the mod can be easily controlled by switching the entire game world from winter to summer mode with a single click. Very convenient for those who just want to "play around", and then continue the game normally.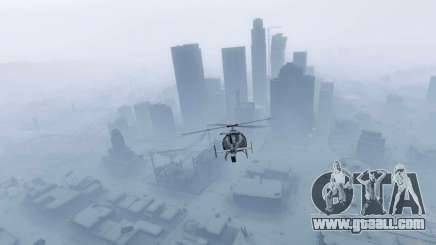 New Year in GTA San Andreas
New Year at the Grove Street
Now it's time to go into the world of the good old GTA San Andreas and to celebrate Christmas there already. For this you definitely need a mod that adds various decorations on grove Street. Right in the middle of the street you will see a huge snow-covered tree, and the houses are decorated with colorful glowing lights.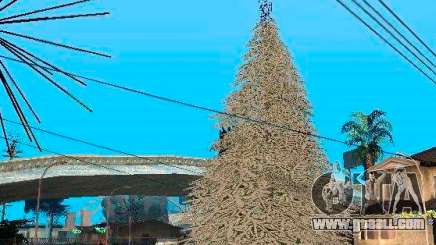 Additionally, some snow will appear throughout the rest of Los Santos. Your friends will walk in winter clothes.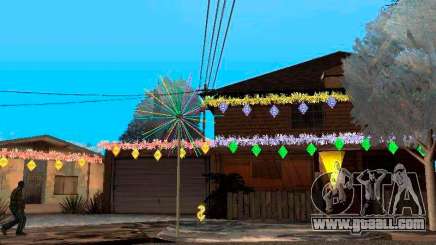 Your own clothes and some weapons will also be replaced. For example, instead of incendiary mixture you will see in the hands CJ a bottle of champagne and a grenade will be replaced by fun a firecracker.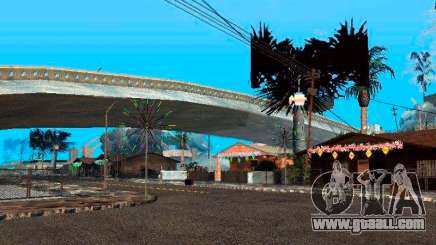 Not without surprises! CJ something to get for this holiday, read the house!
Winter mod for GTA San Andreas
New Winter Mod
But this mod is already more serious. He didn't just add a little festive atmosphere in the game but will cover the city's heavy snow cover, so you definitely will not have any doubt that the winter holiday has finally arrived. Take a look at the city in a new way and feel the depth the festive atmosphere!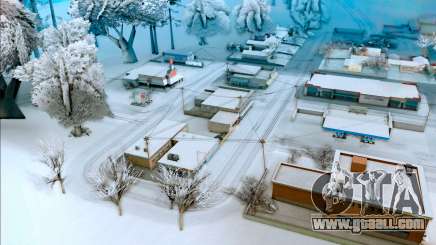 A distinctive feature of this mod is that the snow is optional, you can turn off just one click! You can also adjust the intensity of snowfall.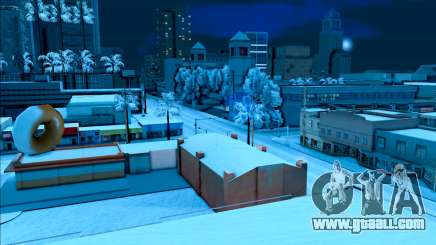 Festive car for GTA San Andreas
Trabant 601 Christmas Edition
And finally, we have prepared for you something really interesting and unique - namely, a real birthday car! This cute retro pattern will delight every lover of this holiday! The body is decorated with snowflakes, and on the roof emblazoned red cap. If you are looking for something to ride on city streets is exactly what you need.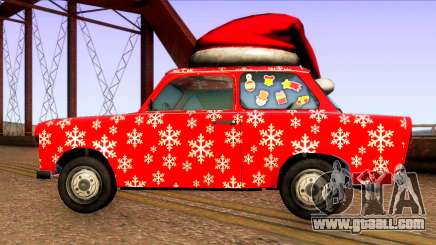 And finally, I want to congratulate you with coming New Year and Christmas and wish you a nice weekend and not too hard to lean on salads!