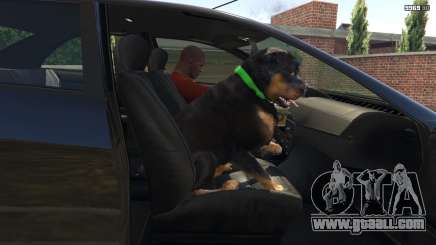 How to train Chop in Grand Theft Auto 5?
It's very simple. First, download iFruit on your mobile device or PC. Launch it and visit Social Club to synchronize it with your GTA 5 account. Then choose the Chop The Dog app in iFruit. Here you can feed and water him, pet him, walk him and play with him. Depending on how well you get along with Chop, his happiness level will change. This scale is very important as the dog will listen to you more when it's full. While feeding Chop is fairly simple, walking him is a different story.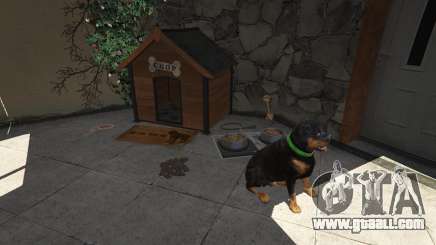 Walking the dog
Walking Chop is probably the most fun thing that you can do in iFruit. There are 3 places that you can go to and play different minigames:
The Beach – Chop must run around and steal girls' bikinis;
The Street – this time, Chop will have to keep the Ballas away from Franklin's car;
The Park – Chop must protect his bitch from other dogs.
You'll get credits by playing these minigames, allowing you to buy food, water and new collars for Chop.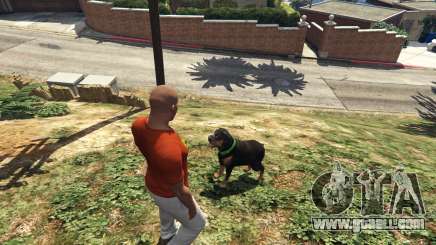 Why is it useful
If Chop is trained and, most importantly, happy, he will eagerly follow you and do various tricks, such as "paw", "sit" or "beg". He will also help Franklin find parts of the UFO.