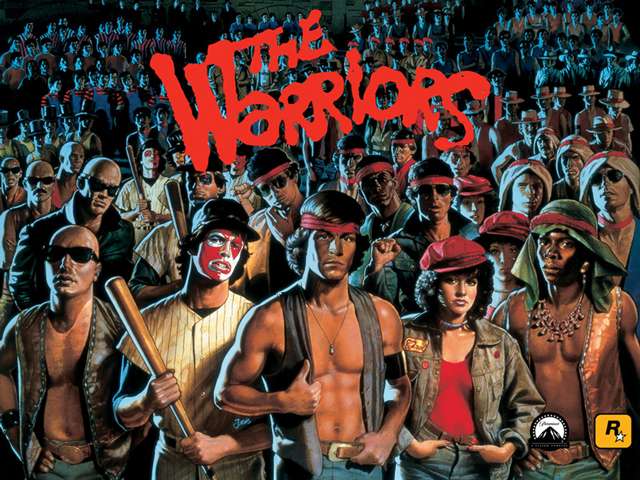 With this year marking the 35th anniversary of the premiere of original theatrical productions of «The Warriors» 1979, Rockstar, experiencing strong nostalgia for the cult film that inspired them at their own game adaptation, create additions to GTA Online on motives of works.
Soundtracks for the legendary staged with the participation of Joe Walsh, Arnold Mculler and Barry DeVorzon''s can be found
here
. In GTA Online reflected classical scene and decorative surface elements inherent in the formulation of the film. This innovation in recent years has caused rough discussion within the gaming community, more active players.
Based on «The Warriors original 1979» in GTA have created new mission («GTA Online Jobs»). In tests of the new missions of the active participation of the user rayon87, a member of the team XB360 Creators Core Crew. Consider the basic mission more.
The Warriors Park Scene (events in the Park)
The event takes place deep in the night, in the Eastern part La Puerta. In the mission actively used melee and baseball bats to unleash the inner rage character. Knives scattered around the surrounding area and to get a significant advantage over rivals.
The Warriors Subway Scene (events in metro)
Operations are conducted in metro near hills «Rockford Hills». In the mission of available firearms. The character's health must be protected, because additional bonuses cannot be anticipated.
The Warriors Final Scene (the culmination of the event)
A collection of thieves is a beach called «Perro Del». To be among them extremely dangerous, however, you can find the place, where it will be safe. From the very beginning will determine the enemies that can go against the character at any time.
In connection with numerous updates that give the realism of the game GTA Online, the number of players is comparable to the population of a small country. Unexpected turns of the script, a team game, unprecedented realism is just a small list of the most distinctive features of GTA Online.