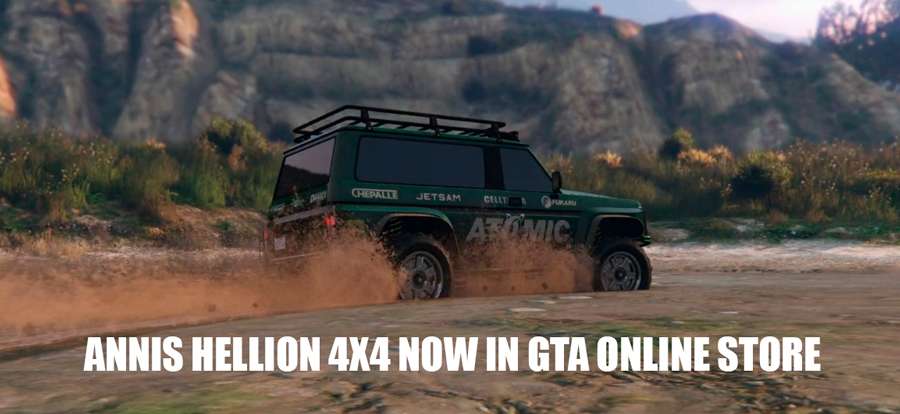 SUV Annis Hellion born right in the desert and knows her way better than any of the tricked out modern SUV with a bunch of navigators and cameras. In this car there is nothing superfluous - only that will help you in overcoming the harsh conditions of wild nature. The car is proven and reliable. The wheels will withstand any stone pendant will withstand any blow. The only question is - will stand this way your nerves?
Rewards and bonuses
This week, action around the new series of survival in GTA Online continues unabated. You still get double the payout for the passage of the new cards from this series. And indeed for any, even an old map that has been achieved for survival.
If you have not completed quests in a casino or want to go through them again - now is the time for the rewards for completing them doubled. You will get not only money, but also double experience.
In connection with the emergence of a new auto, it is logical to assume that you want to test it in. Then fasten your seat belts! All winning races from the playlist SUVs now are paid at triple rate.
In addition it is time to unburden yourself of your old jackets and staring dust off the bike. Job club is now profitable! And the sale of goods with a biker companies are now extremely profitable.
Get a free t-shirt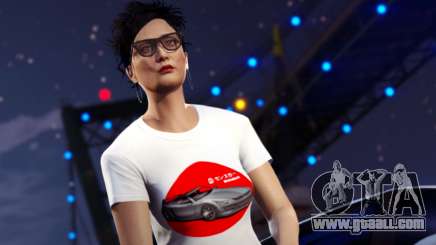 You still have a chance to grab a free t-shirt Annis! Rather, enter the game and you will get it absolutely for free! This white t-shirt with red circle, which strikingly resembles the flag of one country. In the middle of the circle is your favorite car.
Wheel of fortune this week
Ocelot Swinger - here's what you'll see on the podium instead of the old, useless stuff. Graceful shape, cool design, fast motor, an open top - in General, nothing more, solid epitome of style. And all this you can get for free by playing roulette.