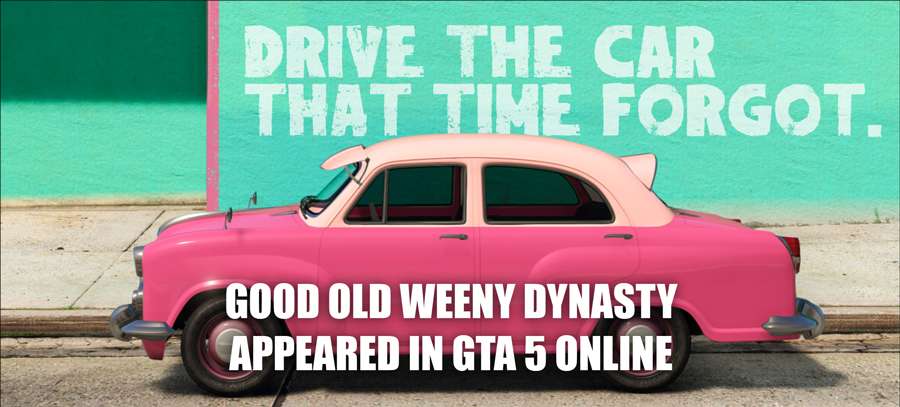 The market is inundated with the newest sports cars is exactly the same as your garage, so huge that the far wall is lost in the fog? Don't know what to do with ourselves from this ubiquitous plantings of new products? Maybe you always believed that beauty and style as well as good old classics better than any progress? If at least some of this is true then you will love what the guys added from the Rockstar game this week. Namely, in GTA 5 Online appeared classic car Weeny Dynasty. The machine is small, but that means nothing. She is neat and beautiful and the only country which thinks looking at this car - Britain. So fans of foggy island culture, this car will especially be enjoyed.
Bonuses and rewards
You are one of those who used to give up and are going to fight to the death in any situation? In addition you are willing to give their lives for something that belongs to you? If you are one of these guys, the next news will please you. During the week in the game, the passage of battle in the "king of the mountain" you will get double payments as money, and points. In addition, if you own a nightclub, then you're lucky, too - you can get twice the income.
By the way, double payment this week and get dishonest merchants. Especially profitable will be the sale of goods from the update "Import/export" and the sale of goods with a biker enterprises. Selling weapons and smuggling will also bring substantial benefits.
New car on the podium
It's time to remember the hot summer season, if you suddenly start to think that everything is too cold. So spin the wheel of fortune and try to win Ocelot Locust sports car with an open top and the same open heart.