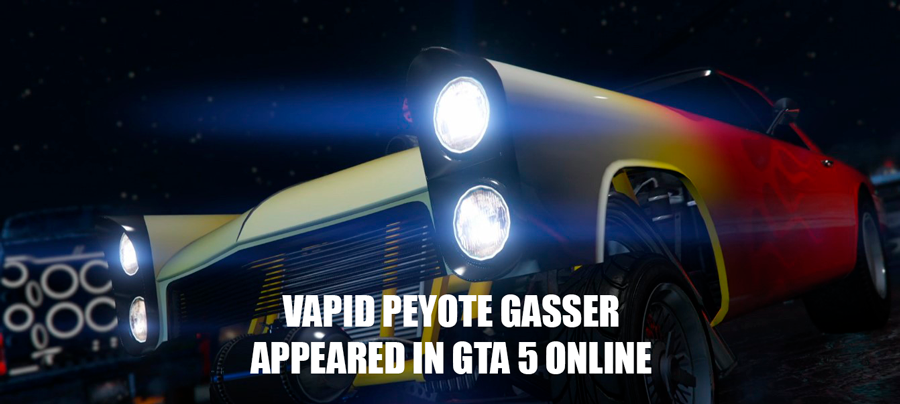 Vapid Peyote Gasser did not just appear in GTA 5 Online. This car carries a rebellious spirit that many players, poprilicno the luxury and comfort of gambling casino halls are pretty lost. The machine is not consistent with the principles of comfort and safety. One roar of its engine is able to awaken not only the beast in your soul, but also the entire sleeping area. Arrogant appearance, combined with retro styling - what could be better? Sparkling chrome bumpers and bright colors will not leave you unnoticed not even the dark street in the middle of the night. If you doubt that this car is something amiss, try to participate in drag racing and you'll see what he's capable of very much.
Bonuses this week
This week is quite rich in various types of bonuses. Actually you can make good money if you participate in all the activities that now offers you a Rockstar.
Firstly hurry to get out of the dusty garage your bike and a biker jacket and go to travel the roads of the state, after all, the job of selling goods with a biker enterprises will bring you double income and double RP.
And those who like the night life of the city also will receive their bonus payments for the job of a night club for the sale and the income nightclub will double up to 4 Dec. Enjoy and have fun, this is the best time!
Well, something more serious, you also might find interesting. Namely, some of the robbery will bring you double your money and double the experience! Want to know what? This "Robbing Fleeca", "the Humane Labs RAID", "the Heist Pacific Standard". Don't miss your chance to get rich really cool.
But that's not all - fans of tricks waiting for this week good news. You will receive double the payout for the passage of the first of 10 new stunt time trials in the free mode. And for stunts of stunt series.
New reward transport on wheel of fortune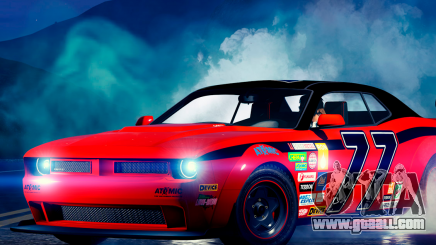 For those who have decided to gather my collection of cool fast car this week at the casino there is a great opportunity to do it. You can absolutely free to win a Bravado Gauntlet Hellfire, just by spinning the wheel of fortune.
By the way, don't forget to look in the store of the casino - there are emerging trends among the designer clothing, as well as new works of art.