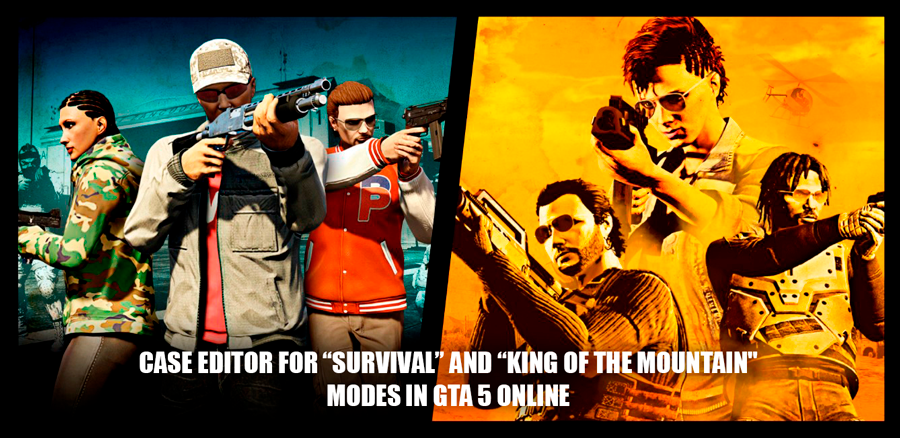 Many players appreciated the modes that the developers at Rockstar were gradually added to GTA 5 Online. Probably, you have already had plenty of fun on standard maps, and the soul requires a little more fun. For example, insane racing tracks, created by fans around the world. And here's the good news for you - now you can, among other things, to develop their own business in the mode of "Survival" and "king of the mountain".
The editor of "Survival", you can easily create as many hardcore or fun. Set the map spawn point, and ask the enemies of such a level of skills that you just want. Also, you can easily adjust the advent of transport during the mission and to configure other parameters. It is very convenient because you can make a game really be what you would like to see her.
The same applies to the editor of a relatively new for players mode "king of the mountain". It is worth noting that here you will be able to equip as you need to capture zone. Adjust land, place portable items or entire vehicle. Select the format of the competition as well is up to you. Do not forget that you can share your creation players from around the world by publishing them to Social Club.
By the way, if you decide to participate in the standard events created by Rockstar, then this week make it very profitable - you will receive double rewards.
Additional bonuses in the arms trade
If you believe in the trade murder weapons and there is absolutely nothing wrong with that and want fairly earn, the current week is the time to do it! You can save 25% on raw materials for production, and the development of new instances and improvements will require 50% less time than usual! By themselves, the job on the sale of weapons will bring you double income until 20 November inclusive.
We suggest you to look at the list of your mobile operations command center - there this week, you can not just have fun but earn twice as much GTA$ and RP.
New prize transport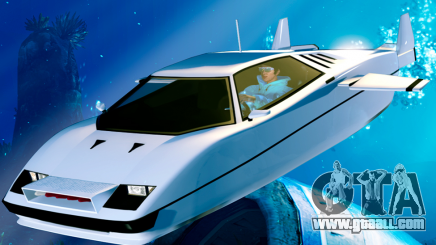 This time on the wheel of fortune in the casino are something that can open you a new world. This Ocelot Stromberg - amphibious vehicle that can easily dive into the depths of elegantly sliding off the crowded exhaust fumes of the highway. Do not miss your chance to win this car absolutely free!