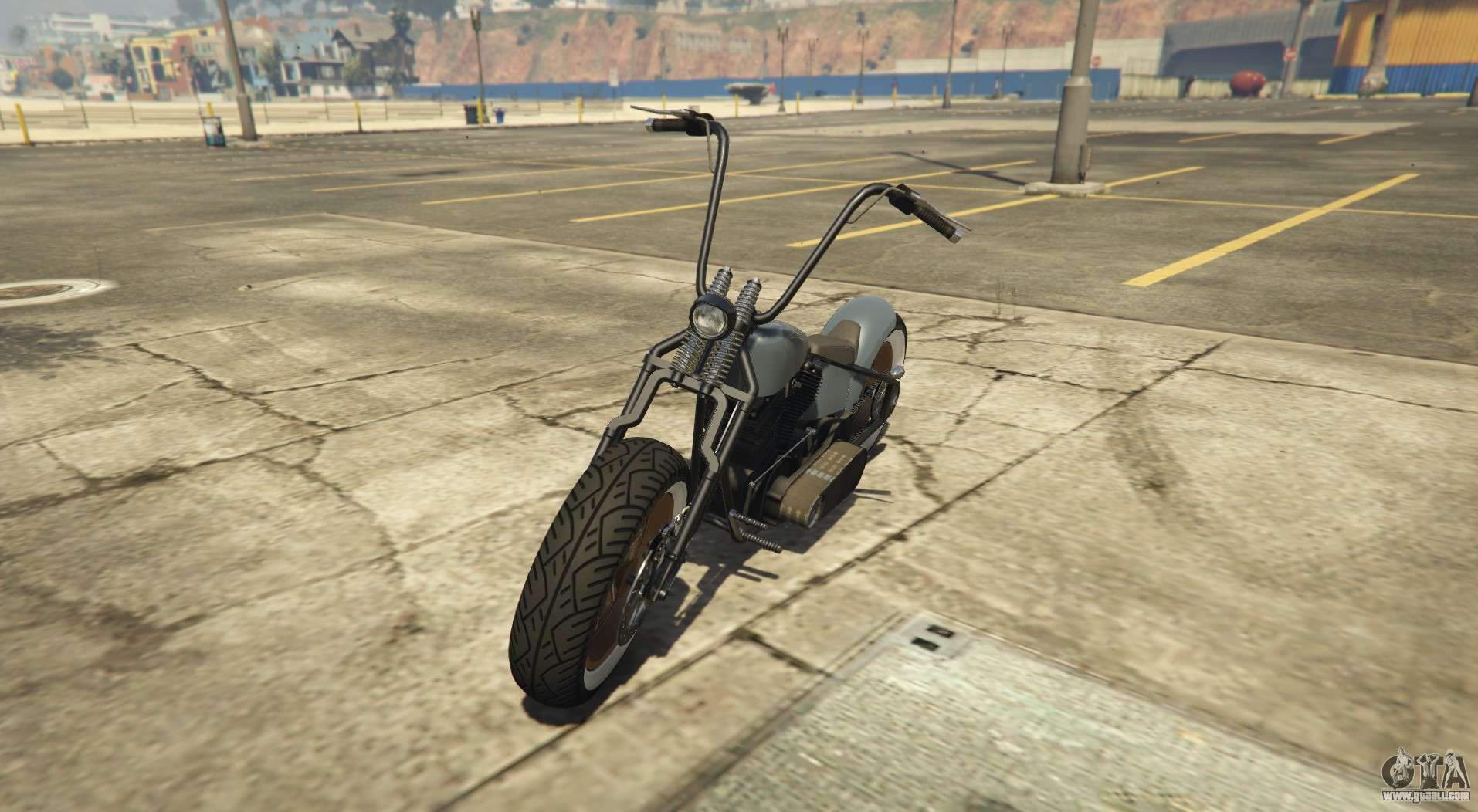 The Western Motorcycle Company Bobber Zombie - this motorcycle is a additional variant of a Chopper Zombie. Became available with the release of "Bikers" in Grand Theft Auto Online.
This vehicle is designed and manufactured by the fictional company Western Motorcycle Company, a parody on existing in real life Harley Davidson. It hadn't been seen in any parts of the game series Grand Theft Auto.
Zombie Bobber, as the name implies, a bobber variation of the Zombie Chopper, whose design was partially taken. But they have more differences than similarities. They are consist in external view, the characteristics of these motorcycles are the same. Unlike Zombie Chopper, Bobber fuel tank was increased, though size remained the same, has two exhaust pipes on the other side, the lack of seat for the passenger, shortened rear fender, one round front headlight and instead of the standard front fork was set Springer. Like many other motorcycles, added in update "Bikers", Zombie Bobber has a protruding primary drive.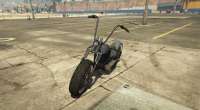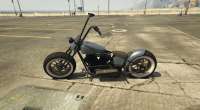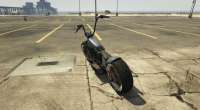 The spirit of the classic bobber is accurately present in this motorcycle. As Zombie Chopper, this model has excellent top speed and is considered one of the fastest motorcycles added in update "Bikers".
Characteristics Western Motorcycle Company Zombie Bobber from GTA 5
| | |
| --- | --- |
| Speed | 85 mph (137 km/h) |
| Weight | 225 kg |
| Capacity | 1 passenger |
| Engine | V-Twin |
| Brake force distribution | - |
| Damage in the collision | - |
| Damage during the deformation of the body | - |
| Damaging small arms | - |
| Damaging the engine | - |
| The purchase price in GTA Online | $99,000 |
| The price of legal sale | - |
| The price of illegal sale | - |