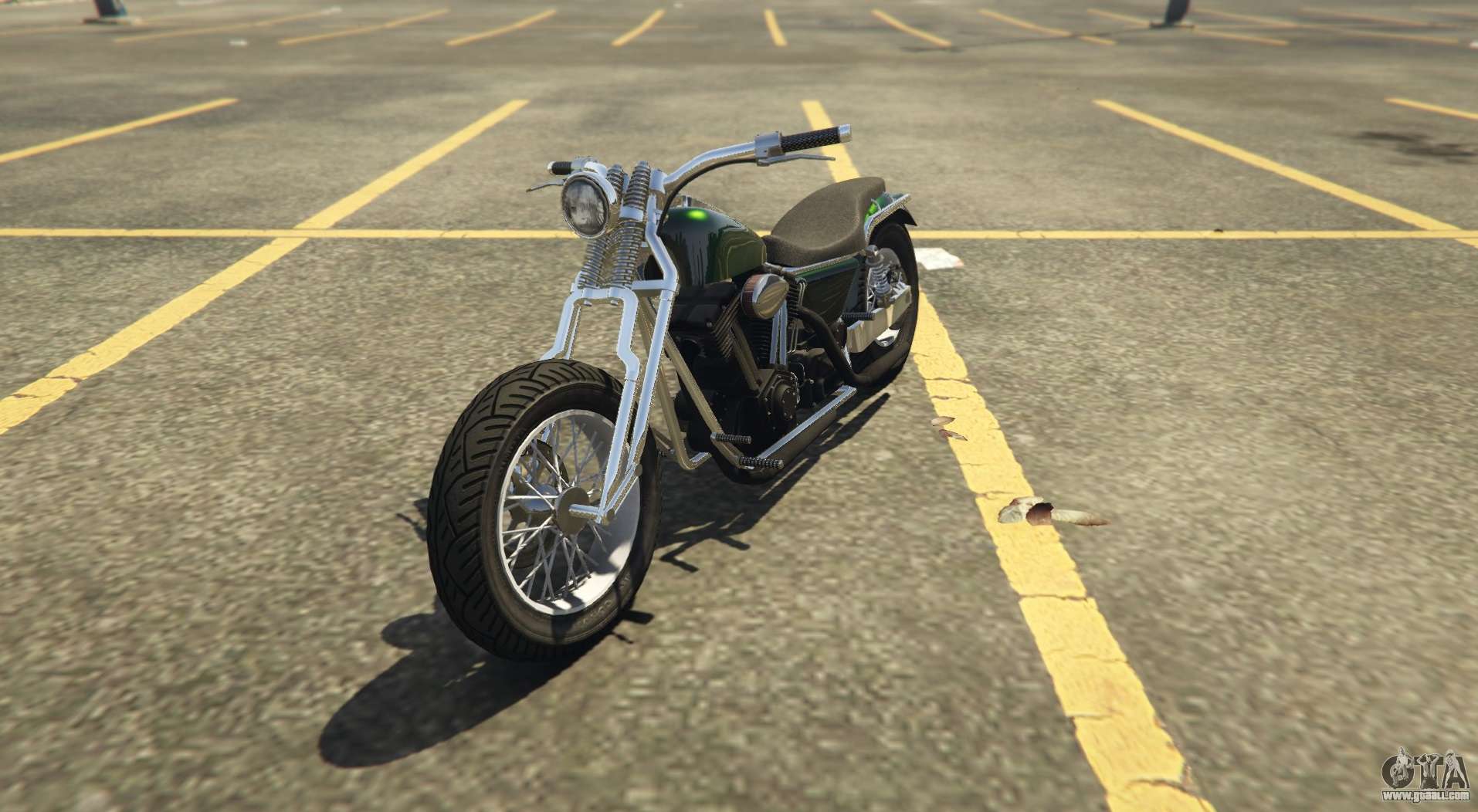 Western Wolfsbane is another classic chopper from a famous manufacturer Western Motorcycle Company. Motorcycle appeared in DLC for GTA 4 "The Lost and Damned" and is now available in GTA Online after the update "Bikers".
Wolfsbane is a civilian motorcycle in the chopper style, manufactured fictional, non-existent in the real world Western Motorcycle Company. It is a parody of another manufacturer of motorcycles, namely on Harley Davidson. Motorcycle Wolfsbane was playable vehicle in DLC for GTA 4 "The Lost and Damned". However, during the development for GTA Online on design were made minor changes. Now chopper doesn't have a front wing, installed protective housing for the circuit and another front fork(standard was replaced by Springer). As most motorcycles, added in update Bikers, Wolfsbane also has extended the primary drive. In GTA Online has a rusty version of this motorcycle
Rat Bike
.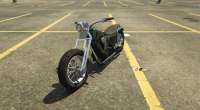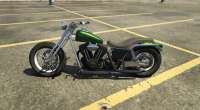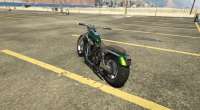 Western Wolfsbane has average speed, but it is compensates by great handling. This bike can be a worthy competitor in competitive races. To travel on the highway, this is what you need, but in off-road motorcycle loses grip and in the end, the driver can lose control. If you like classic choppers, this model is for you and we are sure it will not disappoint you.
Characteristics Western Motorcycle Company Wolfsbane from GTA 5
| | |
| --- | --- |
| Speed | 81 mph (130 km/h) |
| Weight | 180 kg |
| Capacity | 2 passengers |
| Engine | V-Twin |
| Brake force distribution | - |
| Damage in the collision | - |
| Damage during the deformation of the body | - |
| Damaging small arms | - |
| Damaging the engine | - |
| The purchase price in GTA Online | $95,000 |
| The price of legal sale | - |
| The price of illegal sale | - |