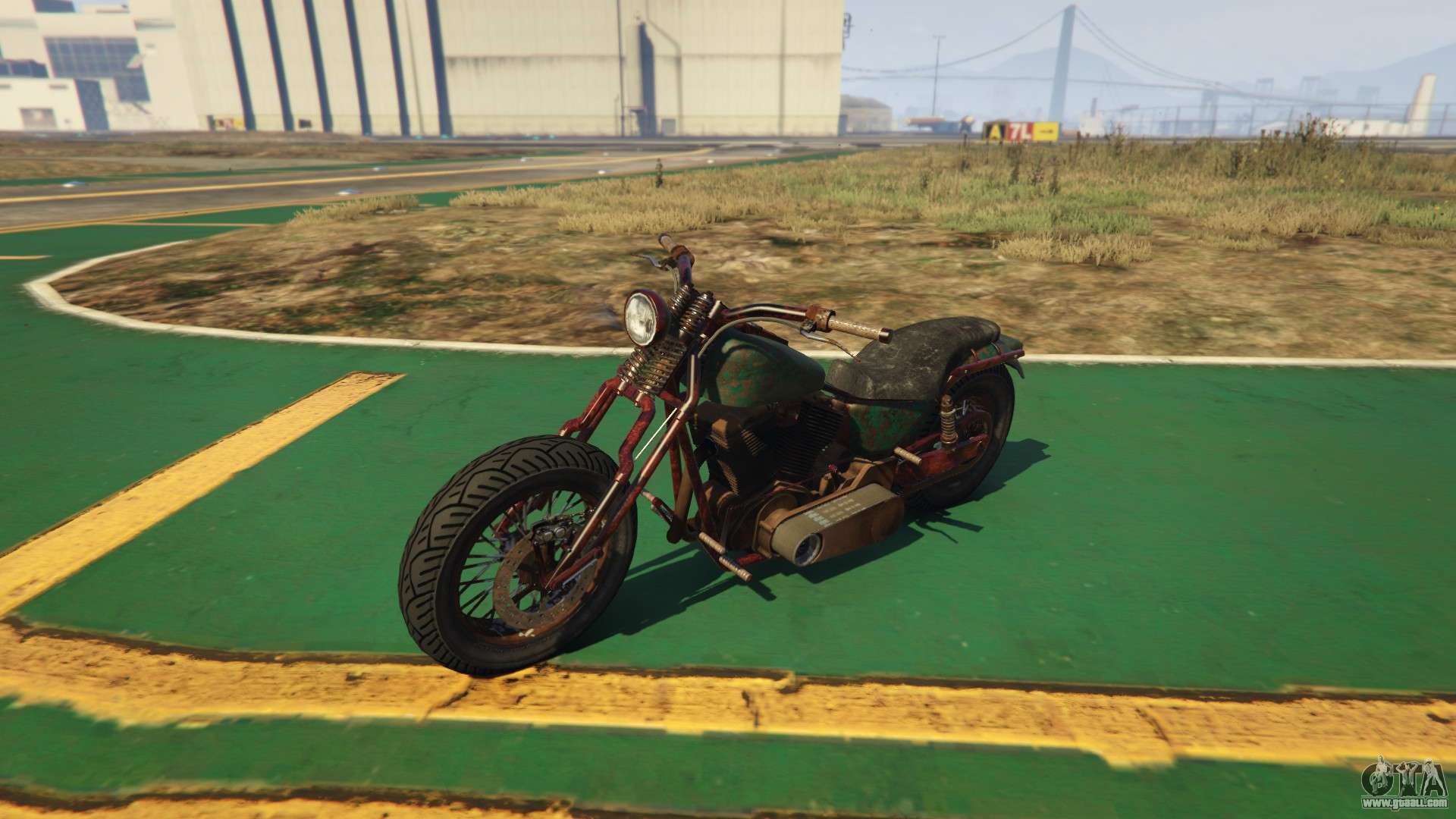 The Western Rat Bike is new and probably the most non-standard vehicle from the company Western Motorcycle Company. This motorcycle was added to Grand Theft Auto Online with Bikers update.
This vehicle never appeared in any of the previous of the games of Grand Theft Auto series. Rat Bike appeared in GTA Online only with the release of "Bikers" undate, where, among other interesting things, were presented and this bike. The prototype for this motorcycle the developers has chosen a real Harley Davidson KKF 14. They have the same front part, a primary drive, a brake, a caliper and big V-twin engine.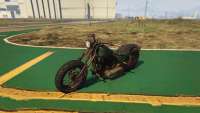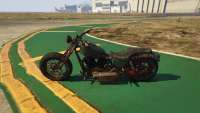 This bike has a resemblance to the game model of Wolfsbane, which was also introduced in the game after update Bikers. In fact, the Rat Bike is a rusty version of that chopper. The motorcycle has its distinguishing feature, namely a broken glass on speedometer. But this is not a problem, as it is still functional and shows correct data.
Despite the outward appearance rusty bucket, Rat Bike performs a pretty good speed, but has a poor turning radius.
Characteristics Western Motorcycle Company Rat Bike from GTA 5
| | |
| --- | --- |
| Speed | 81 mph (130 km/h) |
| Weight | 180 kg |
| Capacity | 2 passengers |
| Engine | V-Twin |
| Brake force distribution | - |
| Damage in the collision | - |
| Damage during the deformation of the body | - |
| Damaging small arms | - |
| Damaging the engine | - |
| The purchase price in GTA Online | $48,000 |
| The price of legal sale | - |
| The price of illegal sale | - |