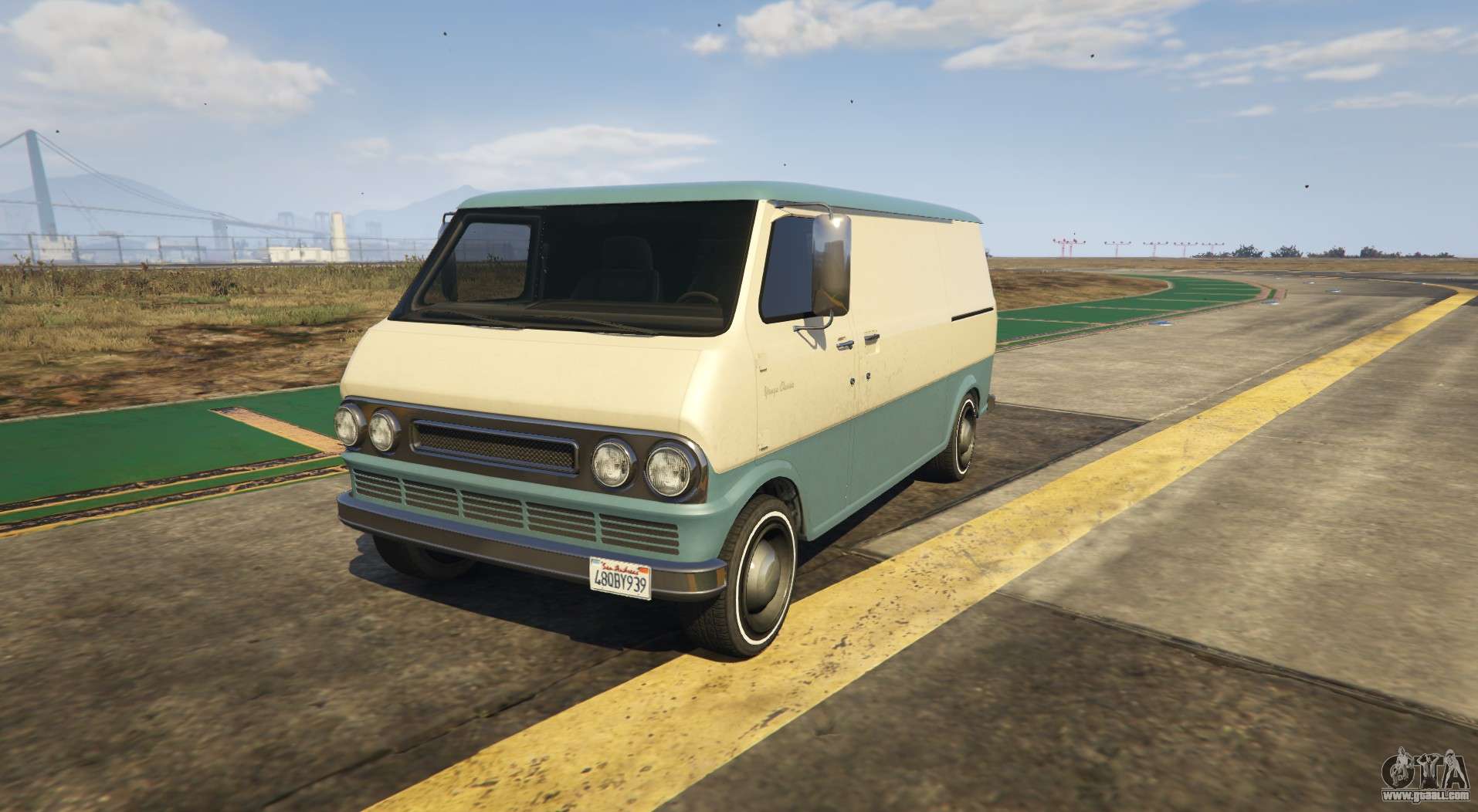 Bravado Youga Classic is a new vehicle designed and manufactured by the fictional company Bravado, a parody on existing in real life company Dodge. This model was added to Grand Theft Auto Online as part of the update Bikers.
Youga Classic is a van, in the base of which was Ford Econoline of second generation. As the name implies, this vehicle is a classic variant of
Bravado Youga
, which has a more modern view. The Van has dual round headlights at the front and rectangular at the rear and only has one rear door as Rumpo Custom. Youga Classic has two-tone coloring, in which the first color is applied to the roof and lower portion of the van and the second to everything else. Logos "Youga Classic" are located on the front doors and rear doors of the van. Unlike original, it has more visual modifications available in Los Santos Custom.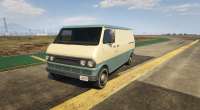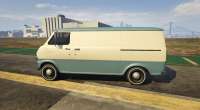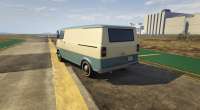 Overall the van has about the same performance in comparison with its modern variant. Under the hood of the van is a diesel engine with a low maximum speed and acceleration. Unlike the original Youga, this vehicle has a higher suspension and is thus more control when riding over rough terrain. Unfortunately, due to the lack of power it has not the potential for off-road, even with upgrade. On the other side, Bravado Youga Classic has a large margin of safety to withstand damage in collisions and skirmish.
Characteristics Bravado Youga Classic from GTA 5
| | |
| --- | --- |
| Speed | 75 mph (120 km/h) |
| Weight | 2500 kg |
| Capacity | 4 passengers |
| Engine | - |
| Brake force distribution | - |
| Damage in the collision | - |
| Damage during the deformation of the body | - |
| Damaging small arms | - |
| Damaging the engine | - |
| The purchase price in GTA Online | $195,000 |
| The price of legal sale | - |
| The price of illegal sale | - |