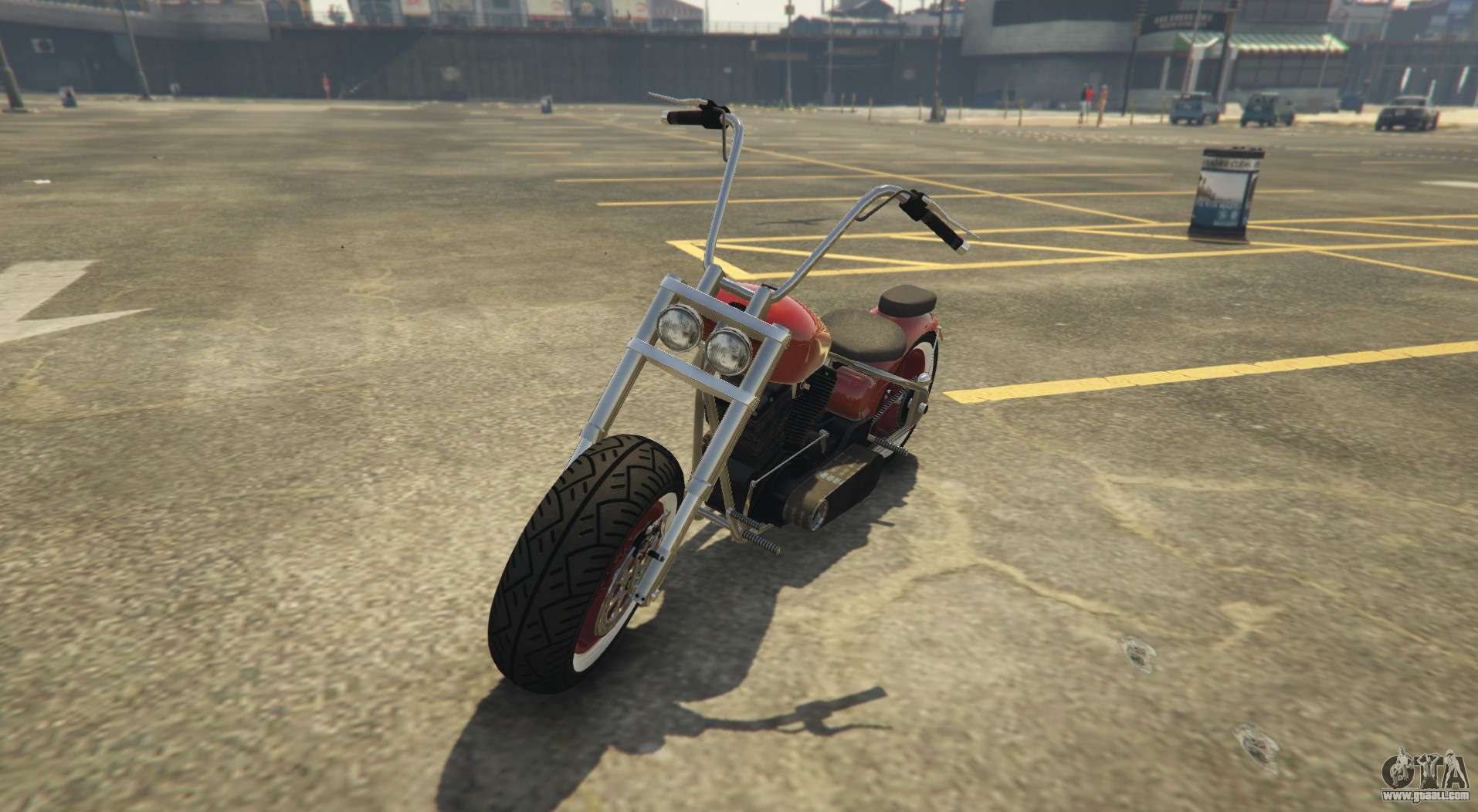 The Western Motorcycle Company Chopper Zombie (formerly known as Zombie) is a motorcycle company, a parody of Harley Davidson. The first time it can be seen in the fourth part of GTA and with the release update "Bikers" became available and in Grand Theft Auto Online.
This vehicle was designed and manufactured by fictional company Western Motorcycle Company, a parody existing in real life the Harley Davidson. The prototype for the motorcycle developers choose Exile Hot Rod, existing in real life. The only differences between them are twin headlights and extra rear seat for the passenger. The bike is almost unchanged compared to the Zombie model for GTA 4. Like many other motorcycles, added in the update, Zombie Chopper has primary drive. The game also has another version of the motorcycle Zombie Bobber created, as the name implies, in a bobber style. Other than appearance they are no different.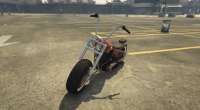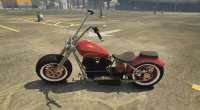 Zombie Chopper has excellent top speed. It is considered one of the fastest motorcycles added in update "Bikers". Like many choppers, it is well kept on a flat road, but for off-road this bike is not suitable.
Characteristics Western Motorcycle Company Zombie Chopper from GTA 5
| | |
| --- | --- |
| Speed | 85 mph (137 km/h) |
| Weight | 225 kg |
| Capacity | 2 passengers |
| Engine | V-Twin |
| Brake force distribution | - |
| Damage in the collision | - |
| Damage during the deformation of the body | - |
| Damaging small arms | - |
| Damaging the engine | - |
| The purchase price in GTA Online | $122,000 |
| The price of legal sale | - |
| The price of illegal sale | - |