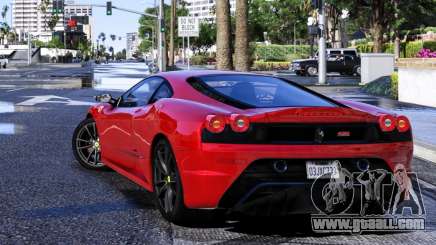 Not so long ago, the famous voice actor David Hayter, whose voice was spoken by solid snake and big boss in the MGS series of games, published a mysterious post on his Twitter account. It contained two hashtags: #GTAVI and #Toronto.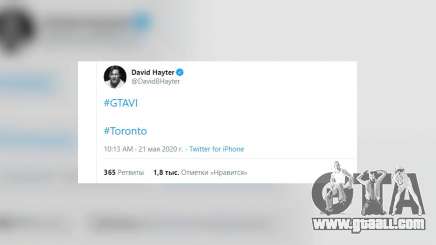 Opinions of GTA fans are divided. Some consider this a clear hint that Hayter will voice one of the heroes of the sixth part of the famous game. Others don't take this post seriously. Still others suggest that the hashtag #Toronto is a clear signal of the main location of the next version of GTA.
However, there is no accurate information about the game. Rockstar keeps a mysterious silence, so much of the information on the Internet is just speculation by dedicated Grand Theft Auto fans.
After discovering the hype around his post, David Hayter then published another, in which he said that this is just a suggestion regarding the location of the new version of the game.