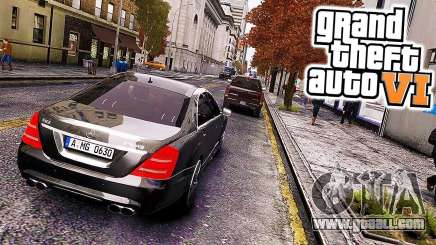 As it became known, GTA 6 is in the early stages of development. This information was published by Rockstar Games in its report on the state of Affairs. In other words, fans of the game will not be able to see the continuation of the famous franchise for a long time. The news quickly spread across the Internet, which caused serious outrage among gamers around the world. Here's what Twitter users are saying about it:
GTA 6 at an early stage of development? So I have to play the previous version for at least three more years???
How is it possible at all – an early stage of development?
I want to believe that the development of GTA 6 was delayed only because they worked on Bully 2.
GTA 5 was released 7 years ago, and they just started working on the sixth part? Come on...
Since the release of the fifth part, seven years have passed, and they have just started developing GTA 6? They're making fun of us!
It is worth noting that since the release of GTA 5, Rockstar has invested all its efforts and funds in its other, no less successful project – Red Dead Redemption 2. Perhaps this was the reason for the delay in the release of the sixth part of GTA.