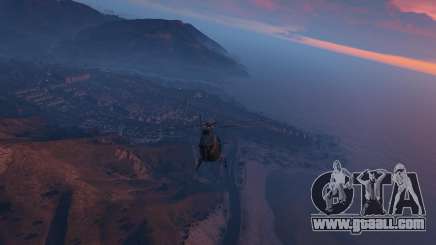 Fort Zancudo is a military base in GTA 5 online. It has a real prototype and looks like a naval base in California. It locates between two rocks and the seaside of the ocean. To get there is rather difficult, and it can cause some difficulties. The base is the one of a kind and unique object in the game. There is a great amount of interesting objects and kinds of transport in the base. But after the penetration on it, you will have:
Five stars of search.
The alarm will bring arrival of a lot of squads.
The fighters will rise in the air.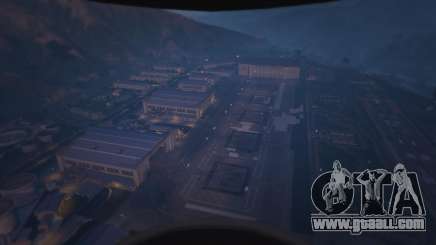 This place is not marked on the map, so you have to look for it with the help of aircraft flight and visual observation. The purpose is located in the West of the state of San Andreas, or rather near mount Josiah.
The whole area is fenced with a high fence with barbed wire, so you can't jump over it. The right option is to jump with a parachute from the plane and gently land on the runway. It is necessary to act very quickly, because the militaries will gradually surround you.
There is an unique millitary equipment, for example – tank, fighters, jeeps, big helicopter. All of this makes this base a desirable place.