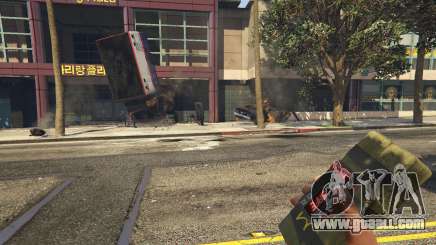 How to blow up a mine in GTA 5
Have fun in Grand Theft Auto never get bored, especially if it concerns the destruction of everything. An improperly parked car, a group of bandits or a police squad – it does not matter. Many of the opponents go in groups and carry weapons, then deal with them can only bomb-Velcro and there is a little secret.
Velcro bombs stick to different surfaces, for example: a car, a wall, an airplane and much more. People do not get this simple myth, they simply explode upon contact. turning into a regular grenade. This is clearly seen in slow motion video.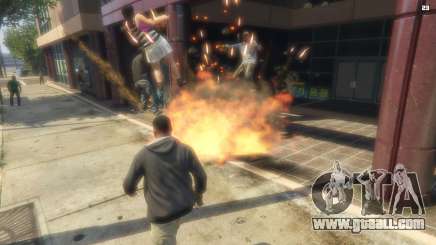 Instruction:
Select the Velcro bomb in the inventory, aim at the desired object or personality.
When playing on the keyboard, a bomb explosion occurs after pressing the "G"key.G".
On the joystick on the pc or console, you need to hold on the crosspiece "G".Left", then the bomb will explode instantly.
you can Buy Velcro in the online mode in the store for $ 600, and the fashion for them is not gone to this day. Offline for $ 400.
The game allows you to activate the bomb by shooting it. You need to move away to a sufficient distance, as the blast can kill the main character.