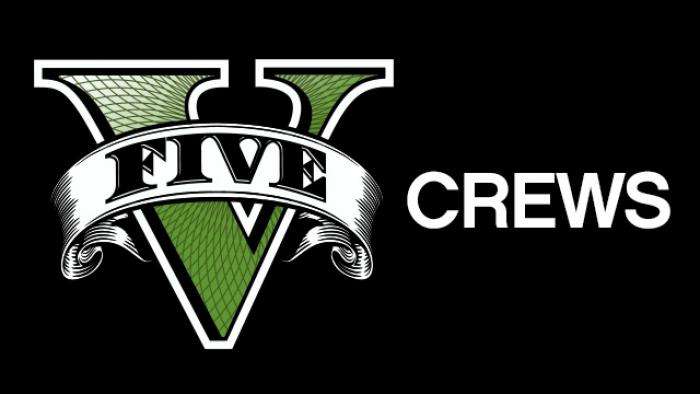 Continues the publication overviews the most active teams in GTA 5 Online. They are still looking for new members to put their ideas. To find your place in the ranks of the crew will the new and professional players. To facilitate the selection will look at some more commands.
The bomb squard nna

Together with the leader turbanoutfitters team has achieved great results in the matches Team Deathmatch. Crew members claim that in their ranks only collected friendly users, respecting themselves and other players.
Eclipse militia

Headed by the user Mcohn66 team has won an excellent reputation. The number of participants is small. They all go on the verge of life and death, always returning to the battlefield. In the ranks of the participants actively recruited players with a high rank and experience.
One spirit clan

The motto of the team can be formed in the following way: «One spirit, one team, one goal». Most of the players who joined the ranks of the community has been disappointed in their previous commands. But here, they will find their place. To join the team of the rank of the player must be at least 40.
Live it wild

Players are constantly mission, actively participate in the Deathmatches and sports tournaments (Golf, tennis, Darts, etc.). Team members inherent aggressive behavior combination with a note of humor. Are exclusively active users who are willing to vouch for the whole team and to contribute to its development.
Vice City crime mob

The main activities of the team lies nostalgia for the 80-th years. Their achievements and creations players demonstrate not only in the Rockstar Social Club, but also on pages of YouTube, Facebook, Twitch. The vast majority of crew members - aged people that were the first to appreciate the possibilities of the PS and XBOX.
Mayans mc

The team spirit reigns of ancient civilizations and strict hierarchy among players. For joining the team needs to recognize its leadership, to show respect to all participants, to be able to fly on air transport and to have a sense of humour.
Community representatives are constantly publishing new video showcasing the achievements and possibilities of their players.
The sonetti family

Mafia crew headed by the player Venomz has more than 30 active members. The main goal of earning money, respect, bonuses and a lot of fun. The team has its own channel on YouTube, which is regularly updated with new entries.
Participants in all active teams can declare itself by sending proof of their achievements on
mouthoff@rocksargames.com
. Additional bonus will serve publication in Snapmatic, private video broadcast and active development team in Social Club.