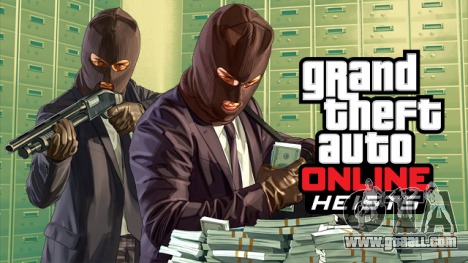 Work on integration pack GTA Online Heists completed. Now players can form teams of 4 for making daring raids and robberies throughout Blaine County and Los Santos.
jobs
In the framework of Heists (theft) players access to new types of jobs. In the process, you can get more game experience, and the ability to use new weapons and vehicles.
Special attention developers have paid the plot execution. Players will have to jump with a parachute, to hack computer systems, to show professionalism during the air races and other events. The idea of entering innovations so deep that to realize all its benefits can only be in the game.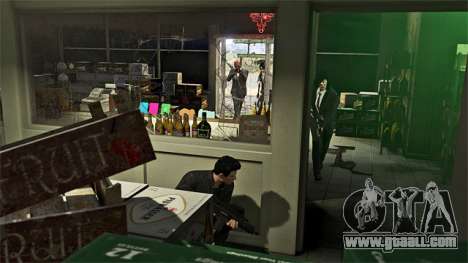 Command
To achieve success in each mission of a series of Heists leaders crews will correctly distribute the roles among the 4 team members to choose the most optimal strategy. During each robbery, players will have to act as a unit to gain an advantage over rivals and due reward for the victory.
Every robbery can be replayed in the future, to verify the success of the next strategy game. In its course it is possible to earn some extra cash. For this purpose the secondary tasks.
It is time to create a new team or join an existing through Rockstar Social Club that will allow you to earn extra rewards RP in the game.
New Adversary
With its entry into the gameplay, new forms of competition in the vastness of the criminal world of GTA Online. In their framework, users will be able to perform new daily quests, participate in various activities Freemode to street Blaine and Los Santos has turned into total chaos.
Technical compatibility pack Heists
Currently a free update to GTA Online Heists available for game consoles series Xbox 360 or One, PlayStation third and fourth generations. On PC the update will be available after the release of an updated port of GTA 5, the release of which is scheduled for April 14.
To install Heists enough to connect a gaming console to the Internet to run GTA 5 and follow the prompts on the screen. Upon completion of the installation, you can start planning professional robbery.