We have all heard a massive update called Gunrunning, which recently sent shockwaves through the community of players in GTA 5. But the changes affected not only a single game - a lot of innovation was not spared and all the expensive GTA Online. To celebrate US Independence Day in the game there will be significant changes. Let's see what delicious new items prepared for us, the developers of Rockstar.
New supercar Dewbauchee Vagner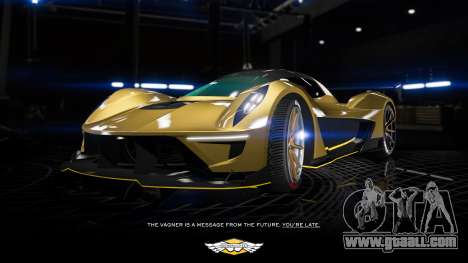 So, first, this incredible supercar called Dewbauchee Vagner. You can buy it only in Legendary Motorsport. The machine is a perfect piece of engineering and design work. High performance motor specially designed to delight you with the ease with which this supercar reaches its top speed. A figure, which is located at the end of the speedometer is able to surprise and amaze many. Nice sleek, yet aggressive shape of the body at once will all know who the real owner is on the road. And the interior will amaze you with its luxury and convenience.
Dawn Raid Adversary mode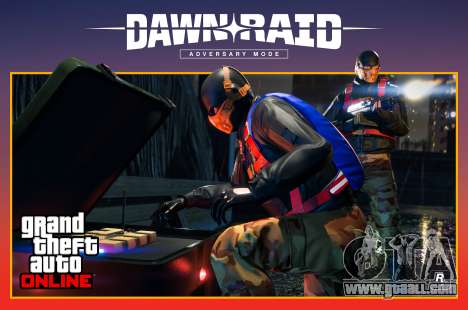 Next on the list is a new mode of warfare Dawn Raid. Now you have the chance to develop their skills of stealth and caution, for you will need to act under cover of night. The battle of two teams of up to 6 people each. You have to keep track or find the right package of contraband using various devices such as night vision goggles and thermal imagers, and their intuition. You can, of course, to use the flashlight, but it will make you an easy target for your enemies. So be careful and don't go directly into battle, this mode is for those who know a lot about special operations. Manifested skills will allow you to earn very good money. And, by the way, you will be where to spend for the celebration promises to be broad and ambitious.
Additional bonuses and changes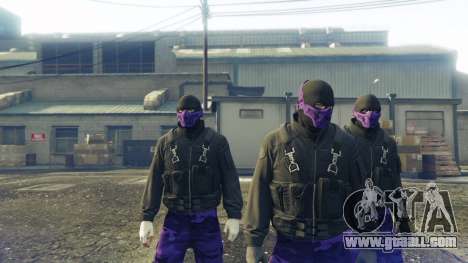 What other changes await us? The game will return a special content for Independence Day. The city is filled with flags, fireworks and other attributes of the holiday. For your mobile operations centre will be available to completely new painting with the American flag, and the prices for all this joy will be reduced by as much as 25%. Will also be available brand-new paint job for the weapon.
It is also expected to get major discounts on some water transport and clothes, so that you can comfort and luxury to celebrate the holiday lounging on a yacht in the middle of the sea. This update definitely paint all the online community with new colors, so fans of the noisy party already in anticipation to RUB her hands. The party promises to be hot!