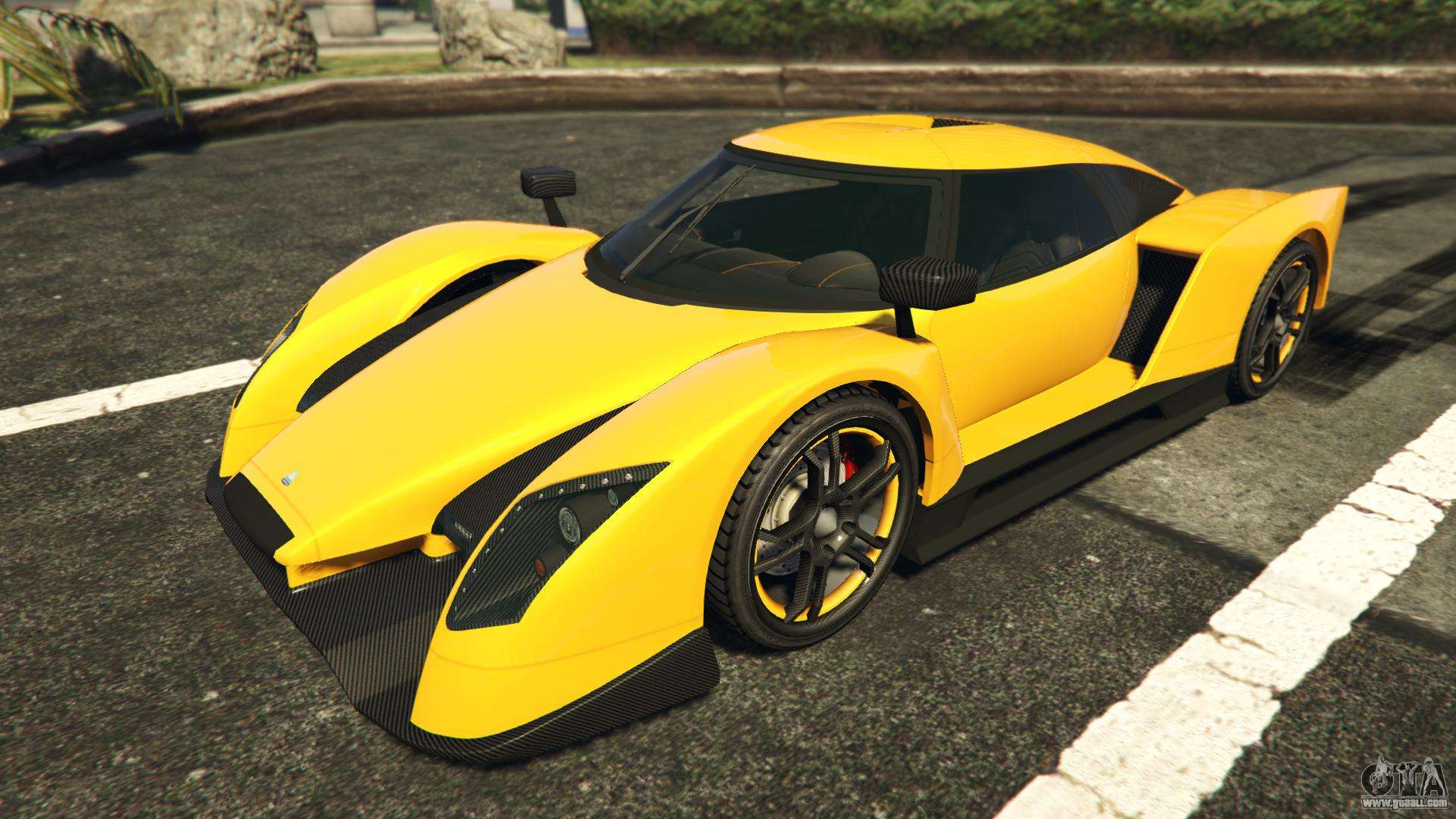 Overflod Autarch is a brand new prototype hypercar, which became available in GTA Online along with the release of Doomsday Heist.
It's not just the car in front of you is something more. Overflod Autarch have a very special feature. This is a car that is not in mass production, so it is quite a large degree unique. The developers have put in it all soul and tried to make the performance and handling maximally perfect. In addition, this car offers the driver to plunge into the world of comfort and luxury to your interior decoration.
Where to find in GTA 5 Online Overflod Autarch? Most likely you already know the answer to this simple question. Look at game Internet and go to Legendary Motorsport. There you find this new hypercar. And for those who do not like to pay for your car you can offer to look for him on city streets. Of course, such a beast on them is extremely rare. But suddenly you get lucky and you will be able to steal it from their friends.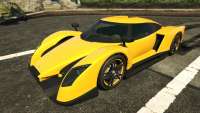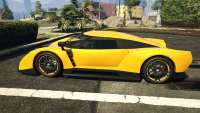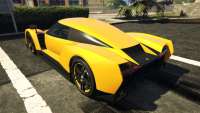 But the purchase of the salon remains the easiest and most affordable way to get the car. Even though a high price of 1 955 000 GTA$ it will be easier, than to find it. How to buy in GTA 5 Online Overflod Autarch? Just accumulate money. Complete missions, robbery and competitions in General, do what you love this game and the required amount will be in your pocket.
Sometimes it may seem that such large investments may be in vain, when suddenly the car will not be pleased. So here you can learn how to sell Overflod Autarch in GTA 5. It is very simple, although the sales price would be significantly lower than the amount that you paid when buying in the salon. However, you will be able to return anything if you'll look in the garage.
Overflod Autarch in real life does not exist, it's just a prototype. However, among modern hypercars you are sure to find the car that inspired the developers of Rockstar for creating this work of automotive art. In particular pay attention to the Scuderia Cameron Glickenhaus SCG 003. In addition, appearance in real life Overflod Autarch is very reminiscent of the Senna McLaren and Koenigsegg One:1.
The cost and characteristics of GTA V Overflod Autarch
| | |
| --- | --- |
| Speed | 210 km/h |
| Weight | 1300 kg |
| Capacity | 2 persons |
| Engine | - |
| Drivetrain | - |
| Brake force distribution | 1.2 |
| Damage in the collision | - |
| Damage during the deformation of the body | - |
| Damaging small arms | - |
| Damaging the engine | - |
| The purchase price GTA Online | $1955000 |
| The price of legal sale | - |
| The illegal sale price | - |