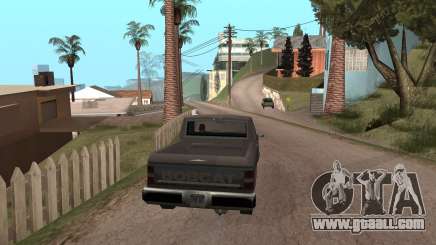 Series of the Grand Theft Auto game become popular in the world of gamers long ago. It is popular by its open world, interesting plot and also by wide range of opportunities. But this opportunities may become wider.
We all know that there are radio stations in the game. We can meet them when we are sitting in car and different music began to play. And sometimes you want to listen to music in real life. Because of this we will tell you how to download tracks you like to your PC from GTA San Andreas.
There are two methods:
Download special program that will help you to download music from the game.
Downloading tracks from special musical sites.
For what do you need the first variant? The fact is that to find compositions, that are playing in the GTA San Andreas in the folder of the game is not so easy. They doesn't have familiar to eye mp3 or wma format. It is just some quantity of archive files, hidden in folder "Audiostreams" or "AudioSFX". Because of this you will need to download and install a program on your PC. But even in this case they might be downloaded in ogg format. It is easy to fix with the help of converter.