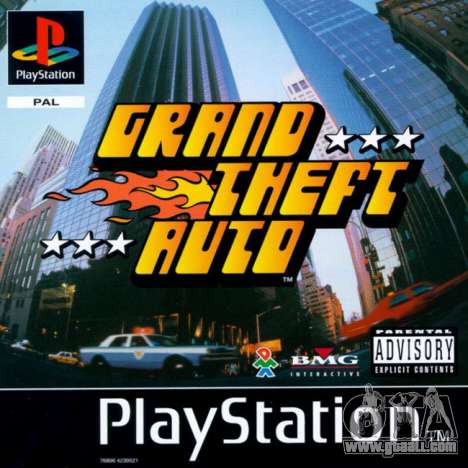 the First Grand Theft Auto was the beginning of permissiveness and freedom in the vast virtual criminal world. With the advent of the game in Europe was destroyed traditional idea of the features of the game environment. Players received partial freedom in the choice of scenario, which was absent in the classic games of 1997.
GTA 1 PS: the virtual world on the edge of reality
Cartography of the game was partially borrowed from the 3 cities - new York, Los Angeles, Mayim. In the game they called San Andreas, liberty and Vice city. The main character gets a job as a telephone machines. His actions are inherently linked with criminal activity, which leads to the beginning of harassment by law enforcement agencies. The goal is simple - more money, power, and authority in criminal circles.
With real life was borrowed not only the countryside. The scenario involves partial use mentality and options criminal circles that existed in real life. High degree of realism is one of the key reasons for the popularity of the first GTA and future versions that came out in Europe.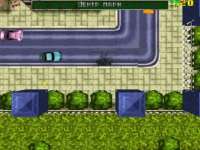 the Release of GTA 1 for PS in Europe
From the date of the official release of the first GTA for PS in Europe past 17 years. Since that time, the popular series of games has grown significantly, and the official information is almost twenty years old heavily blurred. Various sources mention the date from November 8-December 16, 1997. All dates are partial "right to exist", because the distribution of physical disks in 1997 on various map points of Europe could take quite a long time and may begin on different days, which led to variation in judgments about the truth of the release date. However, the official release date for GTA 1 for PS is 14 December 1997.
The only caveat European gaming community remembered forever at the end of the 20th century, the first GTA was very difficult to buy for people under 18 years of age. This restriction was imposed age rating systems, including ELSPA and BBFC. It was obligatory recommended to observe a retail and wholesale outlets, and direct developer DMA Design, Tarantula Studios and key publishers in the face of companies ASC Games, BMG Interactive, and Take-Two Interactive.