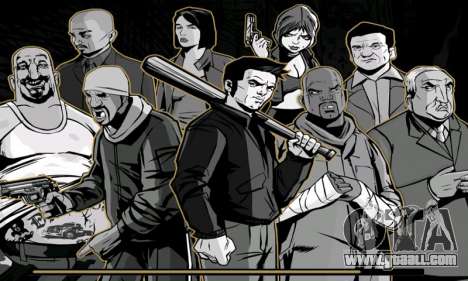 GTA 3 for iOS and Android embodiment popular criminal third person shooter on mobile platforms. Suitable port of the game appeared only in 2011, after the necessary computing capacity to support GTA 3 mobile game console found only recently.
If the first version of GTA were characterized by extraordinary and realistic approach to the story line, the output of the third Grand Theft Auto, the situation has changed dramatically. Now the visualization of the virtual world began a smooth transition to three-dimensional format. While he's not particularly elegant, but with a modification of the game engine RenderWare became more and more realistic colors.
GTA 3 for Android and iOS
The main feature of the port is the control character and the game world. Now it is done via the touchscreen. For the convenience of the players has functionality that allows you to select one of the available management options. Important role during the game will be the size of the touch screen. On small screens it is problematic to quickly get the desired functional area at the critical moment.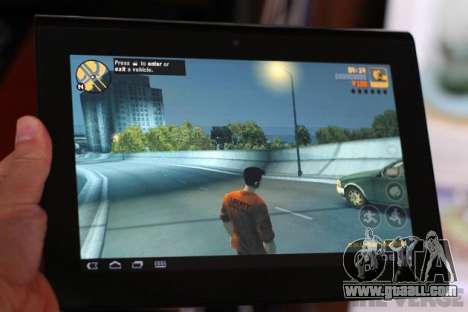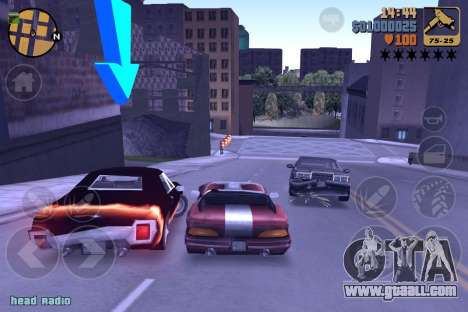 As for graphics and performance, the developers have done their best. They were able not only to transfer the well-known port of GTA 3 on a new platform, but also to exclude the likelihood of software discrepancies games games consoles. Players should know that GTA 3 is not supported by all generations and models of mobile devices based on iOS and Android. A complete list of supported devices can be found on the official page Rockstar.
A more detailed overview of mobile games shown in the video below.
the Official release of GTA 3
"Mobile" version of GTA 3 is not included in a pre-planned list of ports of the game. It was released as a "collectible" editions to the release date of the game, but quickly gained popularity.
The release of GTA 3 for iOS and Android was held on 15 December 2011. Regional outputs to mention there is no need, because by the end of 2011 players could quickly acquire distributions game via the Internet, regardless of country of residence.
Despite the late release of "mobile" port, its popularity grew in his eyes. According to statistical data, only on Google Play, new port GTA 3 has gained almost half a million people. And how many copies of the game purchased at other online stores and downloaded illegally can only guess. One thing is certain - the release of GTA 3 for iOS and Android has become the second wave of the popularity of the third GTA and impressive "cash" fees.