Original "Christmas present" for the European and Australian players became the first three-dimensional GTA 3 for Xbox in early January 2004.
As the main venue was chosen Liberty city. The basis for constructing the mapping was new York. This reconstruction of a realistic effect is not ended. For the first time in the history of the game series Grand Theft Auto was used three-dimensional graphics in combination with a 3rd person.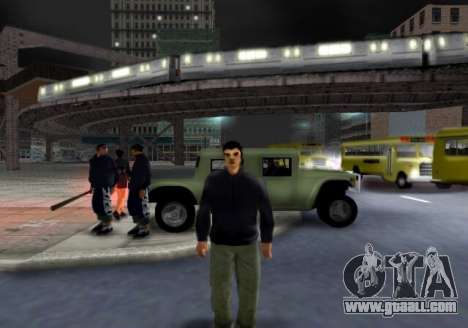 Players several upset the lack of multiplayer in GTA 3. However, this omission is compensated by the abundance of a variety of modifications created for the game.
Along with three-dimensional effects was a lot of work done over the storyline and sound events. Recall that in the predecessors
GTA 3
was announced just a few short clips, and the speech of the characters and is displayed as text.
the Official release of GTA 3 for Xbox
The key developers of the Xbox version of GTA 3 was made by employees of Rockstar Vienna. They have made every effort to exit the port games at the beginning of the new year. January 2, 2004 GTA 3 for Xbox appeared on store shelves.
Using the modified graphics and other improvements resulted in GTA 3 major commercial success. Sales performance was strong, and the demand for a long time did not fall. Most of the members of the gaming community was delighted that condemned subsequent ports and versions of GTA on the success and attention from the public and the media.
A key highlight of the Xbox version, unlike the other ports, were several improvements that have been realized due to the high computational power of the consoles. In particular, in the vast virtual town appeared clearer textures, high-quality sound and some other innovations.
Among the positive reviews for the game were met by harsh criticism. She was associated with the abundance of violence in the gameplay. This was the reason for establishing age limits to "18+" depending on the country the implementation of the port of the game.