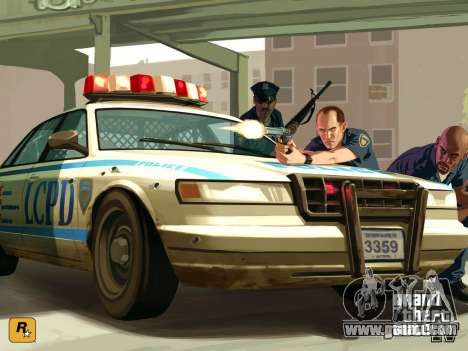 GTA 4 for PC - quality three-dimensional game in which succinctly combines the advantages of an "open world" car simulator and shooter. For the first two weeks of implementation has sold over 6 million licensed copies of games.
Key events are still evolving in liberty city, but the storyline is almost not in contact with the predecessors of GTA 4. There are two options for the final "outcome" that depend on the committed player action when moving along the storyline.
The graphics in the port of GTA 4 for PC has a high quality display images through the use of games RAGE and Euphoria. Rage developed by divisions of the company Rockstar North and San Diego. Engine Euphoria is responsible for the animation effects in the technology, "dynamic synthesis of movements" and created a third party in the face of the company NaturalMotion.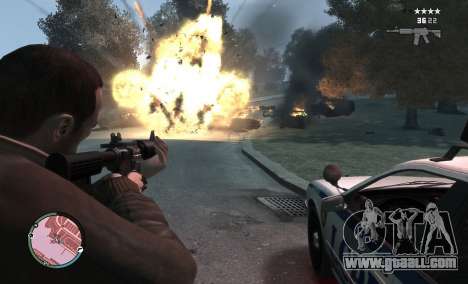 the Development and release of GTA 4 for PC
The main work on adaptation GTA 4 for PC was made by the employees of the company Rockstar Toronto. As the localizer and publisher of the game in Russia were made by the company 1C. Traditionally, the implementation of the game was imposed age limit "18+" according to the PEGI system.
The release of GTA 4 for PC (Windows) on different continents took place from 2 to 19 December 2008. The continental location, current legislation and preliminary agreements developers and publishers release in Russia took place later - on December 19.
Unlike owners of portable consoles Xbox 360 and PS3, the owners of personal computers based on the Windows experienced some discomfort before you purchase games. It was one thing - high system requirements for the game using high-quality graphics and advanced mechanics of combat in GTA 4.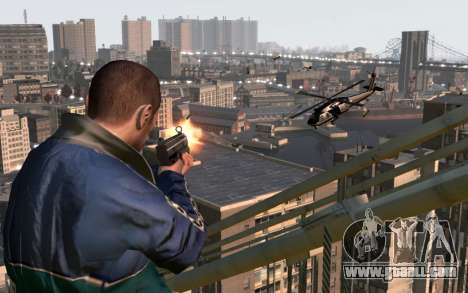 the Features of the combat system in GTA 4
Specially for GTA 4 has been completely redesigned mechanics of combat. The character has had the opportunity to escape from potential enemies behind the nearest obstacle, driving out the fire. Automatic aiming sight greatly facilitated this task.
The number of available weapons has been reduced to 15. This feature was compensated by the increasing rate of realistic damage. A bullet in any real object or another character not pass without consequences. Shot in various parts of the body causing serious damage. Had the opportunity to knock the weapon from the hands of the characters.
The changes were made and melee fighting. Colorful effects are accompanied by 2 attacks with his hands, kicking or using the locking position.