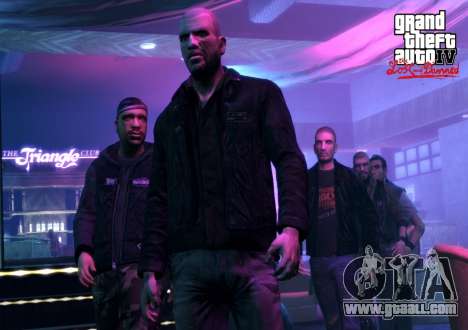 the Widespread release of GTA 4 The Lost and Damned (TLAD) platform Xbox 360 took place in late 2009. Developed infrastructure of the global network and pre-approved developers, legal aspects allowed players to access updated the game almost at the same time.
TLAD is the first episode to the main game - GTA 4. It was originally developed for the Xbox 360, but later became available on other platforms. With 2009 Supplement available through Xbox Live and in the publication "The Complete Edition".
the Developers and publishers
Key developments additions TLAD for Xbox 360 was conducted by the staff of Rockstar North. Participation in the creation of games for other platforms took Rockstar Torronto.
The largest publishers updated games have become the company's Rockstar Games and 1C. First published game advantage on foreign continents, and the second was focused mainly on activities within Russia.
Depending on the country's implementation of the game GTA 4 TLAD assigned an age limit from "15" to "18+". They were installed by the rating companies OFLC, PEGI, BBFC, ESRB. Control of the execution of this limitation lies mainly on the staff of retail outlets and interactive services on the Internet through which you can download the game. On the actual observance of these nuances partially known to every experienced player.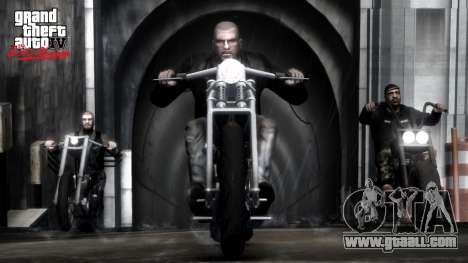 the Release of GTA 4 TLAD: the date and expert evaluation
The official date of "global" release GTA 4 TLAD is February 17, 2009. Despite the past few years, the game is still popular. This is evidenced by the activity of the players and numerous modifications of the games that are released on a regular basis now.
Based on the data aggregator Metacritics game scored 90 points out of 100 possible. The assessment was derived on the basis of several reviews and opinions of the gaming public.
Publication Eurogamer, IGN, GameTrailers has rated the game on a 10-point scale. According to their data, the game received 8, 9 and 9.2 points respectively.
High scores of prominent publications and reviews players indicates the unqualified success of additions TLAD, which brought developers a decent profit. This was caused by a detailed study of the gameplay, script and other components of the virtual world.
GTA 4 TLAD for Xbox 360
Players were pleased with the presence of multiplayer mode. It is a key nuance, without which it is impossible the development of modern games. In particular connecting to a multiplayer game is available through the normal local network service GfWLive and a separate network servers.
Experienced users immediately noticed that there had been significant work on the game "engines" RAGE and Euphoria as well as common software components. One of the main goals of this work is to optimize gameplay for the Xbox 360 to create the maximum realistic gaming environment.