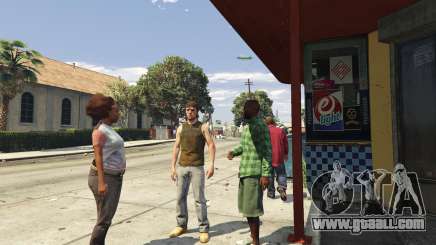 In online games, experienced players mostly have fun by communicating to each other. It may sound strange, but it's true – sometimes people log in just to talk to their friends in the game or find friends, for that matter. This raises an interesting question: how to use chat in GTA 5 Online when you want to write someone or get some information across? You can use "T" to text everyone and "Y" to text your team.
Communication is everything
If you didn't change any of the controls in the game, then T and Y will help you talk to other players. If you did change them but don't remember the new layout, just look it up in the options menu. Chat is a useful tool:
If you need help from other players;
If you want to make new friends;
If you want to trick someone or share some important information.
There's just as many reasons to communicate in the game as in the real life. A lot of subjects to talk about too if you find the right group of people that would share your interests. However, more often than not, players use voice chats. But regular texting is better for you if you want to make new friends because, as we all know, it's a much easier way to talk to someone that you don't know.