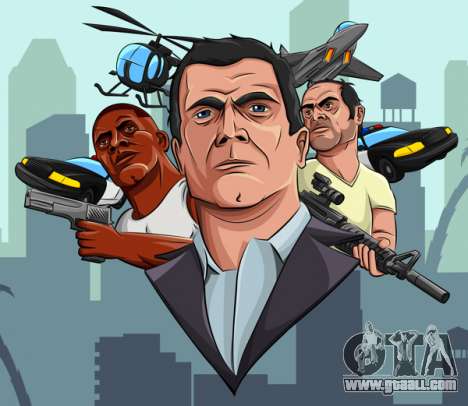 holiday theme became one of the main activities for talented artists of the world of GTA, because everybody knows that the
GTA 5 release date
on the PC is scheduled for January 27, 2015 year. They try to convey the spirit of Christmas and the new year holiday, according to their own ideas. Let's start with the external appearance of the main characters of the criminal world.

Michael, Trevor, Franklin and even Chop was imbued with the festive spirit. The author of illustrations - richardholland.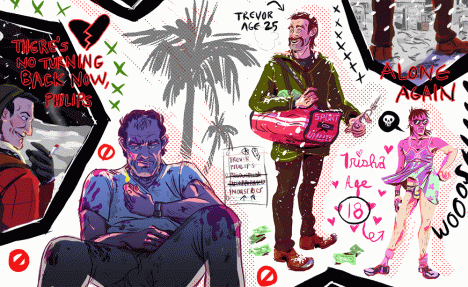 The author - Julia Scott, known on Tumblr as inkdrinker. In his "masterpiece" it shows a chaotic existence Trevor, which intersects with the events in GTA 5.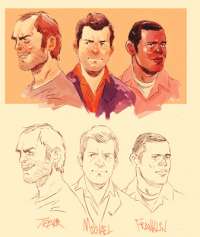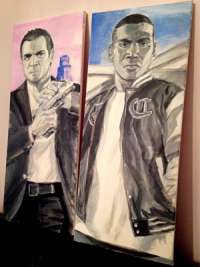 The picture on the left shows the work of Juan Munoz, who in August was pleased with the gaming community portrait of the main characters of GTA 5. Now he presents to fans of more modern version of his creation.
Creating portraits became interested and Jade Jolie. Her work was found on the pages of Twitter and shown on the right.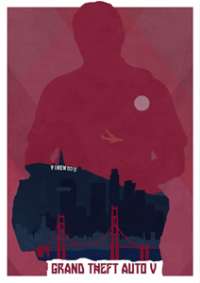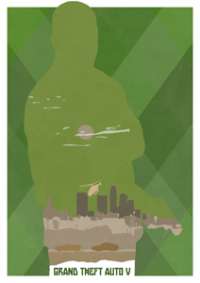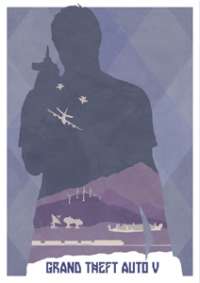 The posters depicted the main characters of GTA 5 - Michael, Trevor, Franklin. Despite the minimal use of graphics, images are among the favorites for the deep thought of the Creator and the reflection of the "spirit" of GTA.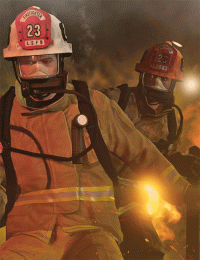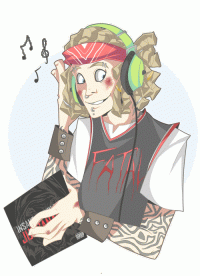 In the illustration called "Firemen" shows Michael and Franklin. To improve the visual effect, the author thisgamergirl used entertainment inclusion of smoke and flame. In turn, the author of the-dead-trees demonstrates his passion Wade (right).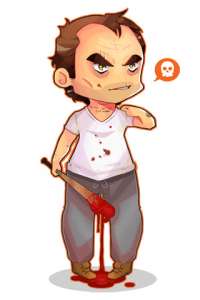 The cartoons presented battybooo on Tumblr. The clash of interests of the psychopath with a bat, blood-soaked, and serial burglar is unlikely to end peacefully. For the basics of cartoons taken images of Michael and Trevor.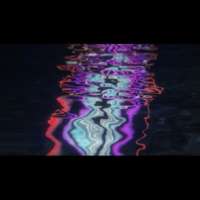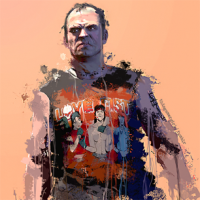 In search of the boundaries of fiction and reality, photographer thegta5photographer found amazing reflections on the water surface near the Del Perro Pier.
The way Trevor is one of the most popular and talented players. The image on the right was found on Tumblr. Author - thisgamergirl.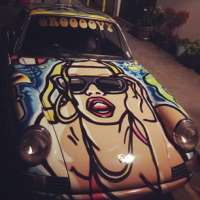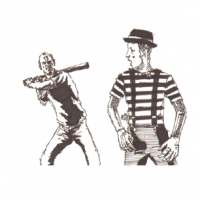 Designer Porsche shows the user benjaminnparsons. The image on the right belongs atleastoneperday. He specializes in stylish designs, which are created under the inspiration inspired by the exciting games and movies.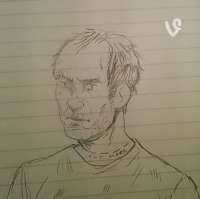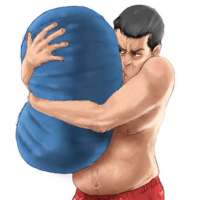 Simple ideas are often the most successful. Portrait of Trevor on the left is the living proof of that. Just a few strokes able to convey the shape and character.
The image on the right shows Michael. Author kristyphilips found him a new lesson.
To share copyrighted photos is quite simple. You only need to send a link to your creation on MouthOff email or official page Rockstar in Instagram.