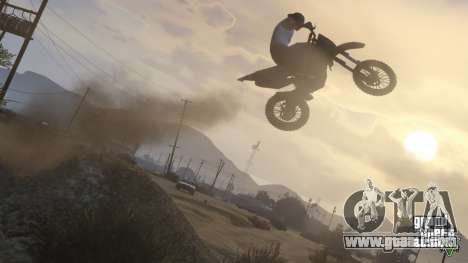 Players, inspired by the beauty and possibilities of GTA 5, continue to create. This week in sight edition Rockstar Games got a lot of new videos. The most successful creations are presented below.
Animal Stuntage Spoof from 8-BIT BASTARD
The author drew settlers in Los Santos. Viewers will be able to see how they get food, survive in the bustle of the city, fly around the heavenly spaces and narrow alleys. As in ordinary life, birds crash into glass machines fall under the wheels and can die.
GTA 5 - Stunt Montage - A Stunters Path from Hazardous
The number of subscribers to video from Hazardous increased to 200K. In honor of this event, it was decided to create and release a new breathtaking roller.
To demonstrate risky tricks the author uses a combination of the angles of the game world. Incredibly dangerous maneuvers are performed with the help of motorcycles, airplanes, and even tanks. The effect of immersion and transfer to the author greatly enhances the chosen music.
Things You Don't See in Superhero Movies from Commandoflauge
The author decided to demonstrate an alternative vision of the heroic character in the vastness of the game world. To create the desired effect had to work hard over the choice of locations, costumes, characters. The greatest attention was paid to the script that made it possible to convert video in the original short film.
GTA 5 THE CAR (1977) Movie Trailer from gigerbrick
The script of the movie is partly based on the events in the movie from the 70's called "Car", where the black sedan "terrorized" a small town in the South-West. The creativity of the author and the potential of the new games has allowed us to create a short horror film, which has already managed to attract the attention of the gaming community.
There is a desire to share their creations and interesting discoveries? Then just send the correct link to Rockstar MouthOff. Leave comments on news and attract more attention to their own discoveries.