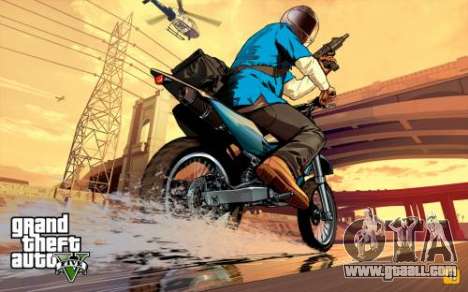 Talented players in GTA 5 continues to shoot a fun video that reveals the multifaceted virtual world in all colors. This week again presents an overview of the achievements of the biker clubs that are active in the ports of games for the PS4 and Xbox One. Along with them will be presented to other crews who actively participate in tournaments and just have fun.
Biker clubs in San Andreas
Hood Donz
The crew GTA-Stores s is a veteran in the production of colorful music videos. Basically, the team combined the players who use consoles PS4 and Xbox One. Recently their numbers have started to replenish the owners of consoles PS3, Xbox 360. The team is characterized by friendliness to their friends, who will never be left without support.
The Lost MC Elysian Based
The team never stay at one place. They travel around the game world and have fun. In recent years, the team has published a new video and is actively preparing to enter the update GTA Online Heists.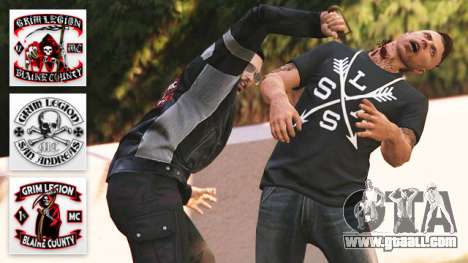 The Grim Legions MC
The team refers to serious crews who know the benefits of playing on different consoles. The crew has its own website, its members are active in Social Club, Instagram, Youtube. A huge number of copyright materials allows to appreciate the combat skills of the members of the crew to learn more about its main activities.
Of course, the above commands are among the many clubs that operate on the territory of the GTA. Everyone can make a statement about your team in the comments to the publication, as well as on the official pages of Rockstar Games.
Report on tournaments
tournament Results Body Bangers
In past publications of the series "Crew Cut" was covered by the first round of the tournament. The winner was the team of The Hot Clan. On the eve of the finals with the team SouthVinewood Ballas, HOTZ does not lose spirit. According to current statistics, the quantitative results of the teams was 435 and 409 kills, respectively.
the Untold medzo the hotel's against MurderClan
On the "underground" scene of the battles faced teams Untold and medzo the hotel's MurderClan. Recall that the crew UL won against a team Sons of lost Souls in may last year. Their merit is not inferior to the medzo the hotel's team. The most exciting moments of their activity can be seen in the video above.
Anniversary XDBX
Video from the series "happy Birthday" was created by members of the crew Domestic Battery. The music video will demonstrate just part of the professional abilities of the players who are active in GTA 5.