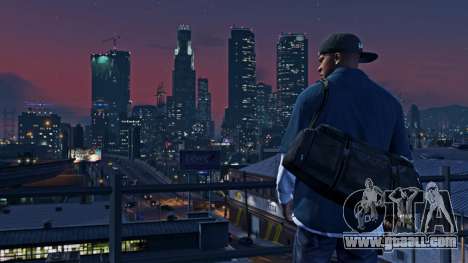 On the official pages Rockstar Games continue to appear new review publication dedicated to GTA 5 for PC (Windows). Along with this rapid unfolding discussion on new game features and indignation about another shift release date port the game to PC from March 24 to April 14, 2015.
In a recent issue of the new
screenshots Online Heists
. This event was followed by an update of the collection of screenshots GTA 5 PC, is published below. They allow to partially evaluate the upcoming changes and to plunge into the criminal world, where, along with the necessary cruelty to victory will require ingenuity.
Registration pre-order GTA 5 for PC is possible until 31 March 2015. Buyers will be provided with 300 000 $ for spending in GTA Online. This amount is not only an added bonus that you can get in a limited period of time. Information about other promotions can be found in previous publications and on the official pages of Rockstar Games.
In the near future it is planned to publish a new trailer, filmed on the motives GTA 5 PC. Will also be published a brief overview of the capabilities of the PC version of the editor to create a copyright video.