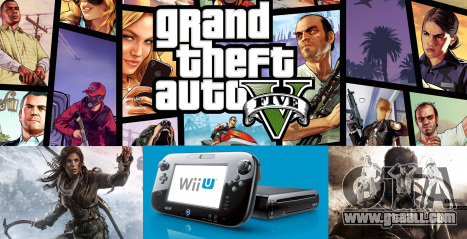 This morning, Take Two released its early earnings report, which stated that Grand Theft Auto V has reached 70 million sales, which is pretty funny compared to other popular franchises. Moreover, the impressive stats for GTA Online: it grows with the years and the developers have received more profit than in the year-ago quarter.
The number of games sold for Wii U in 2013 amounted to 72.64 million, GTA V has compared with the sales, than the entire catalog of software for Wii U.
In addition to everything else, GTA as a franchise crossed the threshold of 250 million copies sold, which exceeds a number of very popular franchises together. Such as: Resident Evil, Metal Gear Solid, Tomb Raider, Mortal Kombat & Monster Hunter.
This year, GTA V has been sold 10 million users. Is more than all the games in 2016.
Grand Theft Auto V is an absolute champion for more than three years after graduation and is not going to stop. He is a confident purchase for new PS4 and Xbox One users.
In Australia the game is also in great demand. She is frequently in the top 3 best games in the weekly top sales in Australia and New Zealand.
While Rockstar Games support the game, I think no one doubts, that the popularity of this game will continue to grow. The most important thing is to keep the fans, giving them something new. The team has established itself as the developers of the cult game and delight us since 1997, releasing a series of games, Red dead, Max Payne, Night Club, Man Hunt. I hope Grand Theft Auto VI will add lots of new features that will surely appeal to players. In the meantime, waiting for the next part, you can try out
GTA 5 mods
by downloading from our website.