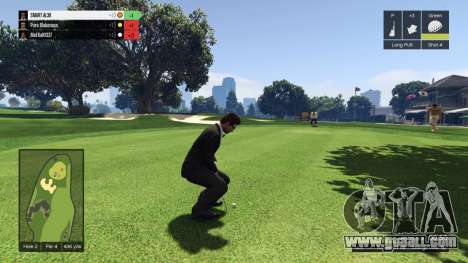 Today we again gathered for you a collection of bright moments from GTA Online. Take a seat and enjoy.
The GTA Online community is not going to stop and continue to fill our moments, the best of which we show here in our feature story. Do not waste time, we begin our series of gags from GTA Online!
Here conquer you the local "Everest", I want to get away from the bustle of the city and here comes the mountain biker and throws you. It's a shame.
When there seems to be no way out of the situation, don't give up, maybe you'll get lucky. Like this guy.
A second skill. The guy calculated the trajectory and killed the pilot inside the plane.
Like to dance Kozachok, but you are driving? Not a problem if you are on a motorcycle. Just follow the road.
It's just a bug. What were you thinking Perv?!
So here is a compilation of moments in GTA Online. We hope you will appreciate. Bored of GTA, but want something similar? Then I suggest you take a look at
games like GTA 5
. Something will surely please you.