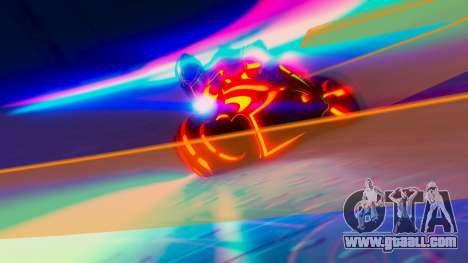 Meet the fresh selection of the best fan art for GTA Online from the most creative players and artists community. This time the pictures are related to a new adversary mode "Deadline".
Retro Deadline by W-Flemming
One of the best artists the community of GTA Online W_Flemming (also known as AdLib_WF) made a poster "Deadline" in a retro style.
Deadline fun art by MR.T.MAN
The Lieutenant of the team "The Magnificent Team", MR.T.MAN (also known as Tallboy_100) when creating this art, compared the bright trail from Shotaro with pure white background.
Pattern by BloodyEyes87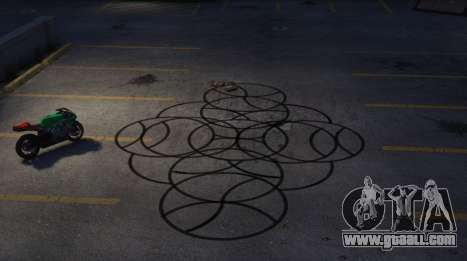 Beautiful symmetrical pattern from BloodyEyes87 drawn by traces of tyres of the motorcycle on the pavement. I wonder how long it took and how many attempts?
Deadline Suit from ryophotolic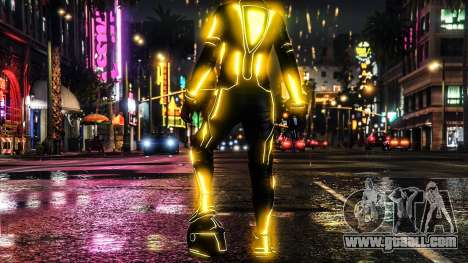 Amid fading lights at night, clothing "Deadline" racer ryophotolic shows excellent electric sewing. Also, this art is rich in gorgeous neon and other small parts, down to the hazy kaleidoscope of colors caught in the reflections of the rain.
Blaze of color by KRSW_Marlboro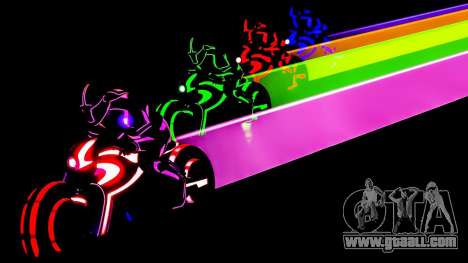 Just four opponents in the "Deadline" in shining colors, removed KRSW_Marlboro. The interesting thing is that the farther away a character is, the more blurred its silhouette.
Unfortunately, these are all fan arts that we would like to show you today. Hope you liked it. Share your opinions and suggestions, and we will respect your wishes. And stay tuned for our news, make sure you will don't miss anything important from the world of GTA Online.