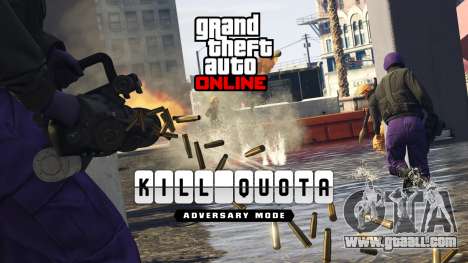 In this article we will consider the last update for GTA Online, which includes: a New adversary mode "Kill Quota", vehicle Bravado Youga Classic, premium race "High Flier" and more.
New Adversary mode "Kill Quota"
The newest team-based adversary mode "Kill Quota" in GTA Online, which play up to 16 players across 2-4 teams. Starting with powerful weapons, each team must kill a certain number of enemies using this weapon before moving on to the next one and so on. The last stage – it's melee, where for murder need just one hit. The team that successfully completes all six stages in the match (or kill more enemies at the end of the time limit) wins.
Before to beginning host chooses which of the four lower loadouts will be used in the match:
Loadout 1:
RPG > Minigun > Special Carbine > Heavy Revolver > Sawed-Off Shotgun > Machete
Loadout 2:
Railgun > Combat MG > Musket > Heavy Sniper > Pump Shotgun > Knuckle Duster
Loadout 3:
Sweeper Shotgun > Compact Rifle > Mini SMG > Compact Launcher > Double Barreled Shotgun > Pool Cue
Loadout 4:
RPG > Railgun > Heavy Shotgun > Advanced Rifle > AP Pistol > Knife
Hurry and earn up to 28 November, getting twice GTA $ and RP in any of the seven new maps for mode "Kill Quota"
New vegicle: Bravado Youga Classic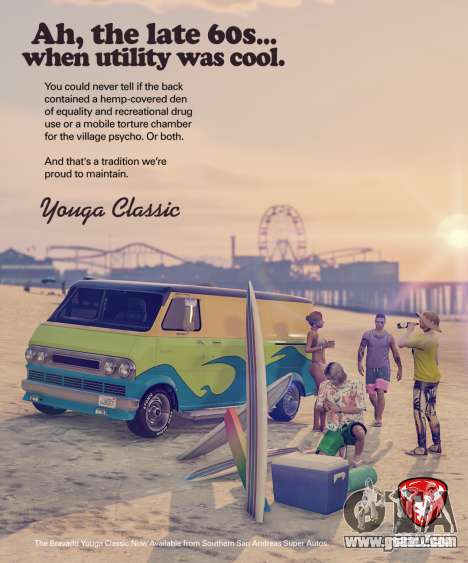 Buy the car that became a symbol of originality and the counterculture. Bravado Youga Classic is now available and sold in the salons of the Southern San Andreas Super Autos. This beach hottie with high suspension will make everyone wonder what's going on in the back. In front of this seductive vehicle you can't resist.
Thanksgiving bonuses
Indulge yourself on this holiday week with a special GTA Online bonuses:
Double GTA$ and RP in Kill Quota (November 22nd - 28th)
Double GTA$ and RP in Every Bullet Counts, Running Back and Inch by Inch (Thanksgiving Day, November 24th only)
And also get a chance to use a tasty discount of 25% on items up to November 28:
Vehicles
Buckingham SuperVolito
SuperVolito Carbon
Vehicle Customizations
Rims
Turbo
Liveries
Resprays
Engine Mods
Clothing
Biker Clothing (not including Deadline Outfits)
Tattoos
Weapons
Compact Rifle
Carbine Rifle
Assault Rifle
New Premium Race: "High Flier"(November 22nd - 28th)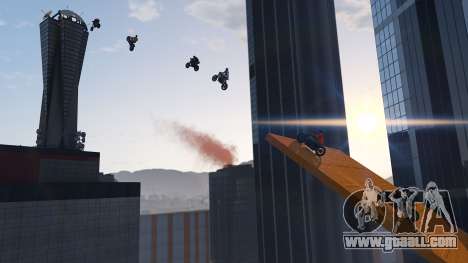 Saddle up and fly through the sky of Los Santos in the premium race this week "High Flier". This noncontact mode only for motorcycles with a triple RP bonus for participation. And a solid amount of GTA $ for those, who finish in the top three. Race is available through November 28.
By the way, on our website every day there are dozens of
new vehicles for GTA 5
. All mods are tested by our moderators and is ready to install in your game!