250 000 GTA$ in GTA Online
Gift of 250,000 GTA$ to owners of offices, a new free t-shirt and double payouts in GTA Online
This week in GTA Online there are lots of ways to earn money: you can get into the bowels of the mountain Čiliad (double payment for a series of jobs at the missile base), test yourself in crazy modes "Juggernaut" (the goal is to destroy enemy Juggernaut) and "the Hunting of the rhinoceros" (need to blow up the tank, beat him with sticky bombs), shooting for a triple GTA$ or market smuggling (task updates "the Smugglers).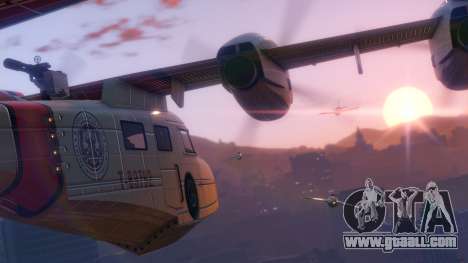 Those who have not got their own office, now is the time to think about it, because this week the owners of office buildings will receive 250 000 GTA$ as a nice bonus.
Log in to the game any day before may 29 and get a free t-shirt Coil USA.