Probably playing GTA 5 Online you have been noticed somewhere all the game excitement. The developers at Rockstar have noticed this too, and it was therefore decided to build the game in this set, filled with gambling.
At the construction site in Vinewood hills has erected a quaint building, which will open with joy to guests its doors this summer. Here are the casino-hotel Diamond. In the southern San Andreas is the largest entertainment complex and you will definitely find something to their liking.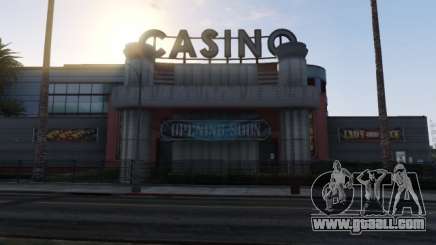 Offers exclusive shopping, lounge areas with carefully selected beverages, bars, entertainment zones for gambling. Convenience of your stay in the casino and provide excellent Concierge service, services parasite, a team of professional croupiers and much more.
Don't forget to follow the news on our website: soon you will learn new details about this brilliant innovation in the life of your favorite hot southern city, who will be a real diamond, sparkling brightly in the light of his night lights.