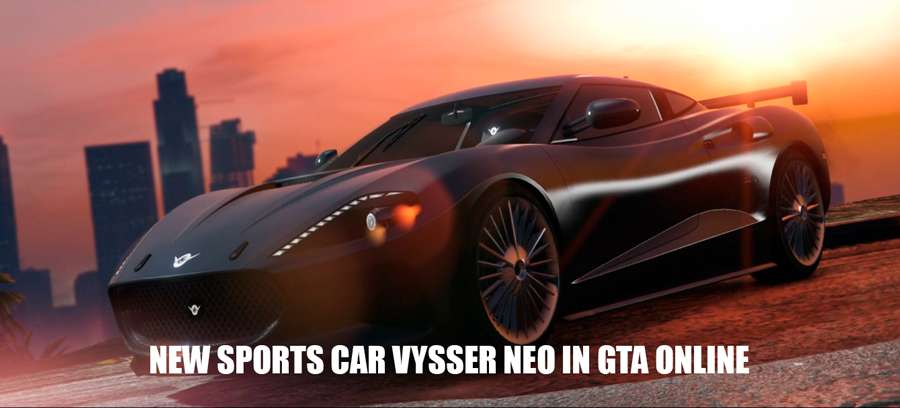 New sports car Vysser Neo
New casino already scored a joyful visitors. Local rich people waste money and chips left and right. And you still have to choose what vehicle in your gorgeous collection you best to roll to the gate of gambling hotel this evening. So, if you were unable to choose for themselves, it means that it is time to look in the showroom and shake a little tucked tight purse.
You will be pleasantly surprised to find among blurry, and cease to be trendy even last season, the same sports car something new. It is a work of art on wheels. This time the designers have worked on glory and created something truly powerful and graceful. Meet Vysser Neo - exactly what will suit to any social evening.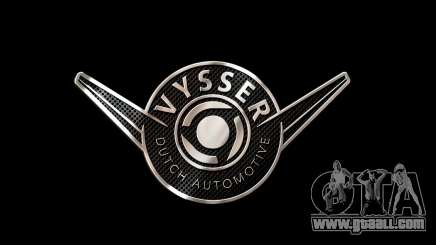 Double the payout for the mission in the casino
Tired of wasting money in noisy halls full of noisy guests? Missed the real thing? The blood has managed to stagnate in your veins, and the sand gradually begins to sleep from the most unexpected places? Then you need to take yourself together and go do the story missions that the developers have added along with the addition. Doing this is particularly advantageous, because soon you will get double rewards like money and experience! Rather go to the office of Ms. Baker to find out what is happening around and what services you may require.
Among other things, if you look at the game before the 7th August will receive a gift absolutely free souvenir t-shirt with the logo of the casino. Do not miss this unique chance!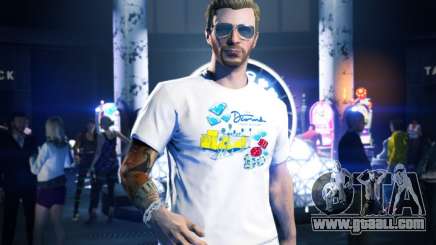 The car on the podium
So, with the advent of casinos appeared, and wheel of fortune. You can play it for free once a day. A variety of prizes, but the main ones you will find in the middle of the hall. This is a brand new sports car. And not just some kind of cheap, but the real Grotti Turismo Classic! This elegant sports car will easily bring you at breakneck speed in the most exciting journey of your life. And all this with a touch of genuine classics of yesteryear. All you have to do is to try your luck on the wheel. Hope you're lucky and you leave the casino with a soft growl of high-power motor, the applause of the audience and the devastating contamination in the hands of the Directorate of the casino!