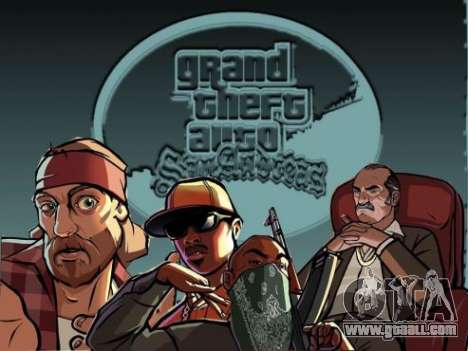 GTA San Andreas for Xbox appeared in North America in one day with an exit port for the PC. Coverage of the most popular platforms (Xbox, PC, PS2) 2005 was completed. However, adaptation of the game to more modern versions of game consoles in the next continued. It indicates the popularity of the game and there is a demand for a long time.
SA "acquired" a lot of myths about the game world. In particular, before the release of San Andreas there were two theories. The first is that the basic steps were to happen in San Andreas, cartography is based on San Francisco and California. The second theory is telling us about the fact that the character will be in the 70-ies in a town called Sin city, the location of which is partially reflected the terrain of Arizona and Phoenix. As it turned out, the first theory was closest to the truth.
Quite a large area of the game world was partly the cause of many inventions regarding the gameplay. On the Internet appeared the information that the San Andreas Bigfoot walks and other fictional characters, as well as fly mysterious celestial objects. The amazing thing is that in the proof of the above have made the screenshots. In fact amazing stories were just myths and the evidence was the result of skillful handling of graphic files.
Note that certain myths were facts. Ghost car actually existed. On the hillside placed the damaged machine, which is not always visible. To see her you must find an almost perfect angle view, kind of the "point of sight". If the observer succeeds, we can observe how the ghostly car itself drives off the hill.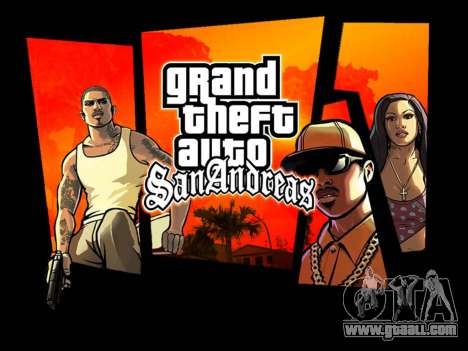 the Official release of SA for the Xbox in North America
The first official statement about working on a new part of GTA were made at the end of October 2003. The first port is planned to release in the fourth half of 2004. Deviations from the plan was not, the first port of SA appeared in the light, but to the Xbox while he had nothing.
Only by the summer of 2005 the gaming community in North America gained access to port GTA San Andreas for Xbox. To clarify the sequence of events, just note that in 2004 released for the PS2. The success of this port was partially a cause of the rapid formation of demand for SA for Xbox. All natural – confirmed the "quality" of the demand and bring profit to its creators.
That same summer of 2005 game SA was subjected to harsh criticism in connection with the infamous modification of the "Hot Coffee". Its existence was a more stringent age restrictions for the game. However, the situation was quickly corrected and the values of the age limit back to standard for the Grand Theft Auto series level.