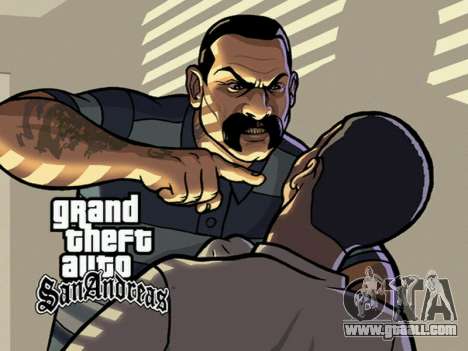 the Summer of 2005 was a significant event for fans of the series Grand Theft Auto Europe – GTA SA came out for home computers running Windows (PC). The game quickly gained popularity and has sold huge quantities. There were small difficulties in relation to the modification of the "Hot Coffee", but the situation was quickly resolved.
After loading the game world the players are in 1992 – a time when crime in the major cities flourished. To survive in difficult conditions trying the main acting character Carl Johnson(CJ). He's only 25 years old, but over the years he managed to feel the pain of loss of loved ones and travel the world. In San Andreas, his life was not nearly easier. The need to survive, to succeed and to counteract the criminal authorities makes you completely forget about a quiet life.
Ballas, Los Santos Vagos, Varrio Los Aztecas – only a small list of the names of the gangs must confront the protagonist. The gang members usually gather in small groups in certain parts of the city and is clearly not characterized by a friendly attitude.
The world of GTA SA is huge, its expanse, there is a "peaceful" life. In particular, in the streets, civilians, police, and other characters who can interact with the main character and each other.
To study in detail the exciting features and big enough world GTA SA European players managed only with the first output ports of the game. Version for PC appeared 10 years ago, but users today are showing interest in it.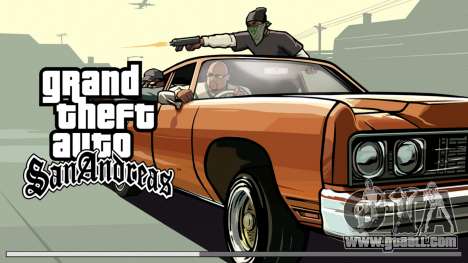 the European release of GTA SA PC
The release date of SA for the PC in the gaming community already familiar with other ports of the game and to share experiences. Therefore, the European players were already partly in the course of the coming changes. Among the innovations include new vehicles, war for territory, burglary, modification multiplayer and graphical shell, as well as "small" inner game. Users were eagerly waiting for the opportunity to personally satisfied in all the benefits of SA on your favorite gaming console.
Official event in Europe was successfully held on 10 June 2005 – GTA SA on sale. The game publisher in the territory of different countries engaged in the company Rockstar Games, 1C, Capcom, Soft Club.
Purchase GTA SA could not all players. The content of the gaming world praised the staff USK rating system, the BBFC, OFLC, ESRB. According to the results of the analysis were assigned an age limit from "15+". During the settlement of the situation with the modification of the "Hot Coffee" age rating jumped up to "AO" according to the ESRB, which opened access to the game only to adults. After making the desired modifications of the age limit in this system was reduced to "M".