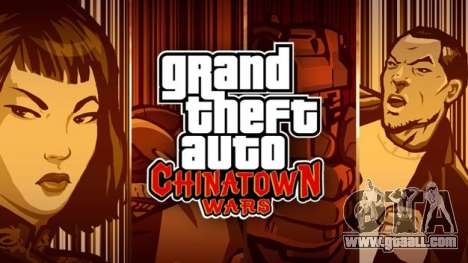 the First ports of GTA ChinaTown Wars came out in the spring of 2009. Less than a year it took the developers Rockstar Leeds and Rockstar North for the game's release, adapted for the iPod Touch and iPhone. Advanced technology and a high level of demand from players contributed to the acceleration of development processes.
In ChinaTown Wars, as in the whole line of Grand Theft Auto, the emphasis is on intense storyline. This time the story begins in the town of Liberty, where the main character immediately gets into trouble. Want it to drown in the ocean. Pride does not allow you to leave this mayhem with impunity. The hero embarks on a criminal path, where it will face a lot of dangers.
The storyline should not be called monotonous and boring. The time passes quickly. The sequence of missions is closely woven with a clever plot. On the way from one job to another player will learn exciting and sometimes dramatic events in the life of the main character.
the Graphics in GTA CW for iPod, iPhone
The main feature of all ports of GTA CW is completely redesigned visual component. The gaming world has come to resemble an animated story based on modern comics.
Regarding ports of the game for iOS it should be noted a significant improvement compared to the version GTA CW for the PSP. Texture began to look more "realistic", and special effects found new paint.
Also the graphical differences are observed in the two versions of GTA CW - full and Lite (lite). Differences are visible to the naked eye. The full version of the game is characterized by a clear rendering of the virtual world, designed animations and lighting effects.
the Official release of GTA CW
Traditionally the hype around GTA series causes a mass of disparate information. Quite often the information that the release port for iPod, iPhone, took place on 17 January 2010. In fact, the event took place on January 18. This is evidenced by information on multiple authoritative sources, including Wikipedia. However, a small error in the release dates, you can "cheat" on the difference in time zones, which could provide the appearance of two adjacent dates.
Some analysts believe sales of GTA CW failed. It was expected that the demand for CW to be commensurate with GTA VCS. However, this has not happened. As for port games only for iPod and iPhone, it is the present day demand. The reasons are many, but the main is an excellent graphic performance mobile port, well thought-out story and cartoon graphics, which is not peculiar game series GTA.