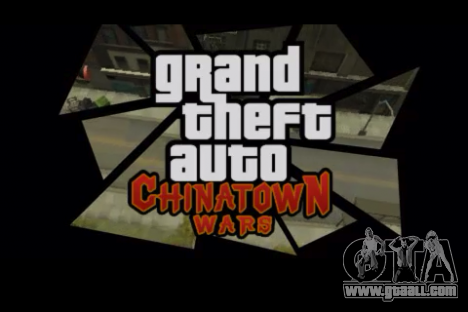 GTA Chinatown Wars was originally designed for mobile gaming consoles. Was originally released a port of the game for Nintendo DS. Its release was 6 years ago in North America and subsequently in other continents.
Players will plunge into a two-dimensional gaming environment. The action takes place in Liberty city, which is divided into 3 districts. Key events in Chinatown, hence the name of the game.
For an overview of the game world is viewed from the top. It allows you to get the most useful for a user of the information given initial ideas build gameplay.
In GTA CW was the place to be a significant innovation, which is not observed in the other games in the series Grand Theft Auto. The developers had spent a significant redesign of the graphical environment. The visual part of the game world was like a cartoon for the creation of which was actively used styles of comics.
the Development and release of GTA CW in North America
The main ideas of the updated world of GTA have been put forward and implemented by companies Rockstar Leeds, North. End game is the product of the present day is of interest to beginners and experienced users who develop their own skills and explore the historical features of that particular game series GTA.
Official receipt GTA Chinatown Wars for Nintendo DS on sale in North America dates back to the 17th March 2009. Users already had an idea about a new game world and available opportunities, thanks to the official review materials that have been published in advance.
After the start of sales demand for the game was characterized by high performance. The reason is quite obvious - the "root" processing graphics and popularity of the previous games of this series.
Information about the restrictions that are imposed on GTA CW, find in the global network is problematic. Judging by the numerous screenshots remained in force already "standard" limit rating of "18" and "18+".