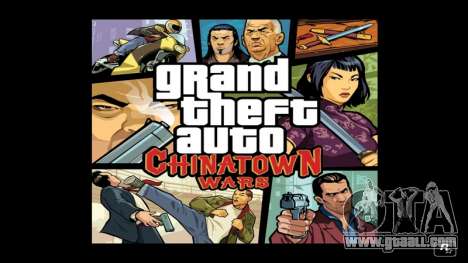 Release GTA Chinatown Wars for Nintendo DS (NDS) has become a really extraordinary event. Contributed to this unusual approach developers Rockstar North, Leeds to build a graphical environment, where was used graphics that resembled the classic comics.
The official presentation of GTA CW for NDS was done in the framework of the annual exhibition of the Electronic Entertainment Expo. A little later launched the official website for the new project, where you can get interesting information on the new game.
In February 2009 there has been a significant update of the above-mentioned website. Came for more information about the characters, as well as the official trailer and new screenshots.
One of the first Chinatown Wars screenshots appeared on the pages of the magazine Nintendo Power. Along with them was published a brief overview. The publication was published in September 2008.
During 2008 it was made dozens of assumptions regarding the release date of the game. Official information on this issue appeared only in the middle of December 2008.
the Release of GTA CW for the Nintendo DS in Australia
The official release of GTA CW for NDS in Australia falls on March 19, 2009. Long before this time, many players have already managed to make a reservation. They received an additional bonus map of the game world with a special code additions that can be loaded via Social Club. Buyers who ordered the game after March 19, received only the standard kit, which included the distributions of the game, instructions and a map of key locations.
Judging by the screenshots, the author reviews and comments of the players on the thematic areas left in March 2009, GTA CW used in Australia is very popular. The interest to this "part" of the GTA series is observed among modern players.