Lessons for GTA San Andreas
Hello, in this tutorial I'll show you how to create a pickup CONSERVATION.
This manual is no such knowledge comes only with experience ,but who are too lazy to wait
thanks to detail So ,we will do our external script with using Sanny Builder 3 ,and
in the future, just SB (download can SANNYBUILDER.COM)
To start, we will need the Sanny Builder v3.04
And library CLEO (3 or 4).
So, let's start!
This tutorial will help you to add, but do not replace members of the gang. Now let's proceed.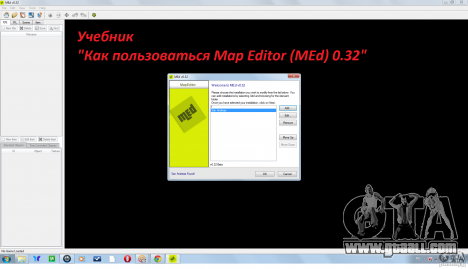 Here, I'll tell you how to use this program on the basis of the game GTA San Andreas.
This sections contains utilities and walkthroughs for GTA: San Andreas. Modmakers and advanced users will find their use of programs, while regular gamers can be interested in walkthroughs.